Should you renovate your house or move?
Should you renovate your house or move?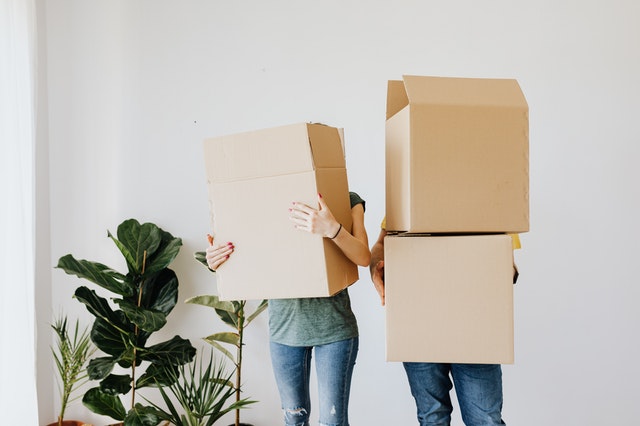 There always comes a point when you start feeling that your home isn't right for you anymore and that you need a change. However, it can be challenging to decide whether you should renovate your house or move. On the one hand, moving is always stressful, and searching for a new home at the same time only adds to the stress. On the other hand, living in a construction zone and going through an extensive renovation isn't easy either. To help you decide whether you should hire a great real estate agent or get in touch with a contractor, we've prepared the pros and cons of both options, as well as things to consider before you make the final call.
What to consider before deciding whether to renovate your house or move?
Let's be honest – both relocating and renovating can both be expensive, time-consuming, stressful, and can even become overwhelming. However, you can't avoid them forever. At some point, you'll have to decide whether to renovate your house or move.
Caption: Keep in mind that renovating your house comes with immediate expenses, so in case you're setting money aside, moving is a better option.
To help make your choice easier, here are four questions you should ask yourself when deciding if you should relocate or renovate:
Is it more expensive to renovate or relocate?
Your financial situation is probably the most important factor when making this decision. There is no universal answer as it depends on personal factors such as your current mortgage situation or how much money you have in your savings. Therefore, list expenses related to both options and compare.
Is the timing right?
Even when moving is a cheaper option, it's not always feasible due to different life circumstances. Make sure to consider what implications relocation would have on your family.
If you decide to move, what will you miss about your current home?
It's only natural to get emotionally attached to your home, especially if you spent a lot of time living there. It could be the place where your kids made their first steps or where you had numerous dinner parties with friends and family. All those memories make it that much harder to leave, even when selling your home is the best possible option.
Is now a good time to sell?
When selling your home, you want to make the most out of your investment and get the best possible deal. That depends a lot on market conditions. So, make sure to research the local real estate market and follow house selling trends.
Decide if you should renovate your house or move
The best way to decide whether you should buy a new home or renovate your current one is to consider all positive and negative aspects that come with both options. After comparing them, it will be easy to decide which solution is right for you.
Pros and cons of moving
If you are ready for a significant change, moving to a new home might be the perfect choice for you. There are plenty of reasons to put your home on the market but first, make sure to know the benefits and downsides of this process.
Pros of selling your home and moving
Selling your home and buying a new one gives you an excellent opportunity to upgrade your portfolio (of course, if you've built up enough equity). If your home value is bigger than your debt or mortgage, it might be the perfect time to sell.
Caption: Even though moving is stressful, living through the extensive and demanding renovations is much more difficult.
Moving will also help you avoid the stress of renovation and having to feel like you're living on a construction site. Even though moving is a stressful event, nowadays, it's very easy to organize a smooth moving day and make it a success. It's definitely easier than going through extensive renovations.
Cons of selling your home and moving
There are also negative sides to selling your current home and relocating to a new one. First, keep in mind that selling your home isn't free. It comes with different expenses you'll have to consider. Plus, don't forget the moving costs.
Moving can also be very stressful. In fact, 6 out of 10 people feel that moving is the most stressful life event. They even put it in front of divorce or a breakup. On top of that, finding a new home can be challenging. There are no guarantees you'll find a home in the desired neighborhood that fits your needs and budget.
Pros and cons of renovating your house
If you are not quite ready to say goodbye to your home, perhaps renovating your home is the way to go. As this process will require a lot of your time, energy, and money, make sure to thoroughly consider all pros and cons before making your choice.
Pros of renovating your house
The most significant advantage of remodeling is that it allows you to customize the home you already love and turn it into a place that fulfills all your needs. When buying a home, you need to compromise on different things, while remodeling lets you create space that's exactly how you imagined it.
By renovating, you'll also increase the value of your home. If you eventually decide to sell, you'll be able to earn a bigger profit. On top of that, you'll save money on moving. Instead of spending an insane amount on moving costs, why not use it to renovate an entire room?
Cons of renovating
Even though renovations can increase the value of your home, there is always a risk of losing money on your investment. Not all renovations pay off. If the only reason you're renovating is to increase your home's price, make sure to research what renovation projects give the best ROI.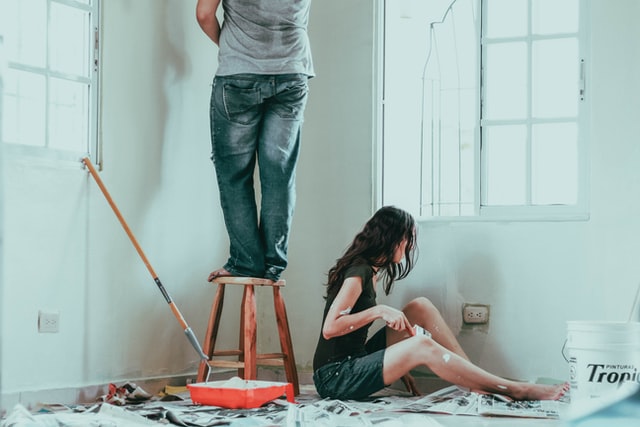 Caption: It's not uncommon for issues to occur during renovation and result in delays and additional costs.
Keep in mind that renovations usually come with hidden expenses and rarely cost what the contractors originally quoted. Plus, there's always a chance unexpected issues will occur and take more money out of your pocket. Don't forget that you'll be living in the construction zone, either. Depending on the scale of renovations, it could be months until you get back to your everyday life.
So, will you renovate your house or move?
The decision whether to renovate your house or move depends on various personal factors, so, at the end of the day, you are the one who will know what decision is right for you. We hope our list of pros and cons made your decision process that much easier. If you decide to find a new home and move away, get in touch with an experienced team of real estate experts who will help you find a place that suits all your needs and wants.
By Mary Aspen Richardson
https://www.movingtransparent.com/how-to-make-changes-in-your-lifestyle/
https://www.teamdavis.co.nz/wp-content/uploads/2022/01/To-renovate-or-buy-bannersml.jpg
295
1280
TeamDavis
https://www.teamdavis.co.nz/wp-content/uploads/2019/04/team-davis-logo-harcourts-1.png
TeamDavis
2022-01-21 13:24:09
2022-01-21 13:26:13
Should you renovate your house or move?