Bathroom Renovation Tricks That Pay Off
Bathroom Renovation Tricks That Pay Off
A bathroom renovation doesn't have to cost you a fortune, even if does seem that way at first. What's more, you don't have to completely turn your bathroom upside down in order to revamp its look; you can add some charm to it with only a few easy and affordable tricks. Thinking outside the box will help you cut down your remodeling costs to a minimum, so make sure you use your imagination and creativity, and with a few following tips, you'll have the cute modern bathroom you wanted for so long.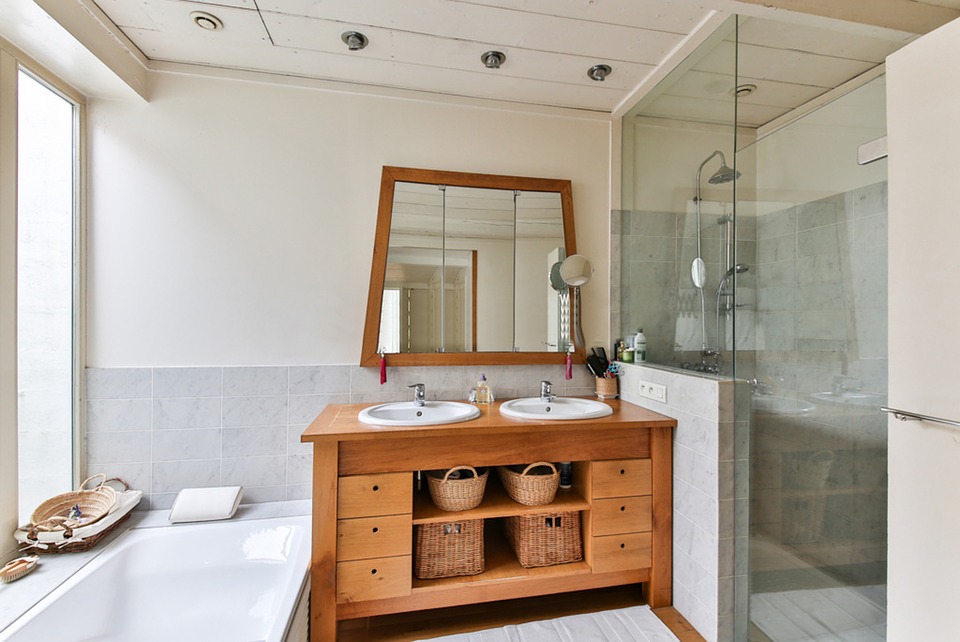 Tile the shower with faux wood
The choice of tiles can make or break the entire bathroom design. What's more, if you want to have that spa feel in your home, adding faux wood is just the perfect way to achieve the calming effect in your bathroom. If you use flashes of consistent material in different rooms, you'll get that unifying effect as well. So, feel free to add elements of wood into each room, including your bathroom, for a unified atmosphere. Faux wood tiles in your shower will make your bathroom look like a true spa haven.

Overlay the Sink
One of the best ways to add more glow to your old dingy sink is to cover the laminate with a concrete overlay. Furthermore, you can also install concrete finishes if you are going for an industrial feel. With pigments and additives, you can create fabulous speckled and marble finishes, and give your sink more of an edge. To add an even bigger rustic feel to your bath, think about getting a flea market console and converting it into a primitive vanity. With a vessel-style sink, you'll get a fabulous raw vanity.

Upgrade Fixtures
A new toilet, a new shower or a bathtub, alongside an elegant sink, can make a huge difference to your old bathroom. Therefore, check out modern bathtubs and look for the one that would fit perfectly into your new bathroom. If you apply veneers, tiles or panels, you'll add more luxury to your bathtub, creating a sophisticated interior. Furthermore, consider adding a new set of skin faucets, drawer pulls, light fixtures, and towel racks. When it comes to towel racks, be creative and forget about splurging on new ones, but instead use old plumbing. Just paint it the colour that complements your bathroom's design and you won't have to break the bank to give your bathroom a perfect upgrade.

Add a fresh coat of paint
When you're looking for the cheapest way to refresh your bathroom, adding a fresh coat of paint can be just the right move. Whether you decide to boost your current colour, or you'd like to experiment with new bold shades and patterns, transforming your bath with a fresh set of hues will light up the room immediately. However, if you plan to do it on your own, you should know that it'll cost you a lot of time and nerves, since bathrooms have plenty of areas that require careful approach. Get ready for slow painting around the switch plates, the toilet, the sink, the mirror, the tub or shower, around the window, the floor and the wall corners.

Make a statement
To add extra glam to your bathroom, think about investing in modern new features. Chic towel bars, glass and chrome accent shelves or a dramatic mirror are a great way to make a statement to your decor. If your walls are white, paint the upper half some rich bold colour to create a perfect contrast. Look outside of the box and use wall coverings that look like white painted beadboard to create wainscoting.
Remodeling a bathroom can be a piece of cake. With just a little bit of imagination, some money and time you can turn your old dingy bathroom into a pleasant spa-like haven your entire family will love.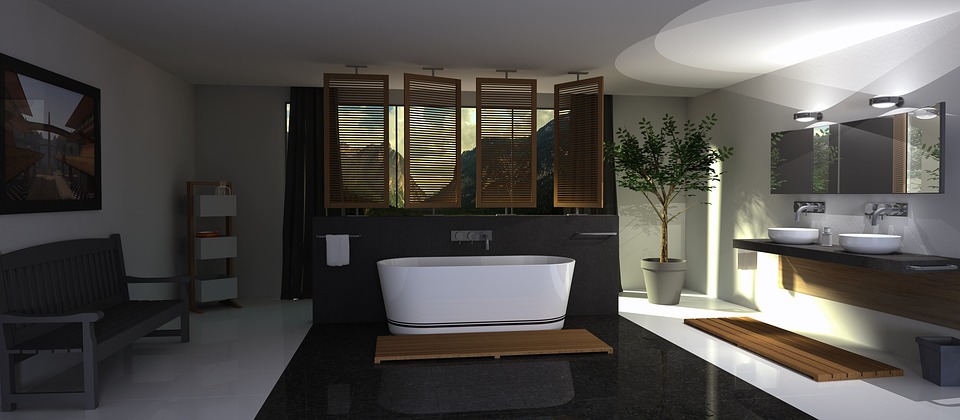 By Diana  Smith
https://www.teamdavis.co.nz/wp-content/uploads/2019/07/Bathroom-Renovations.jpg
325
1453
TeamDavis
https://www.teamdavis.co.nz/wp-content/uploads/2019/04/team-davis-logo-harcourts-1.png
TeamDavis
2019-07-12 13:54:44
2020-03-20 19:23:30
Bathroom Renovation Tricks That Pay Off