Top tips for selling your property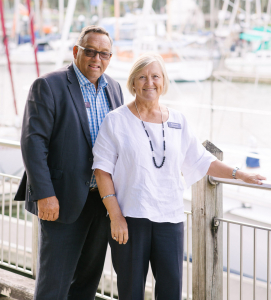 Team Davis are here to help you negotiate the property selling process from providing top tips for selling your property to helping you with all necessary paperwork – and every step in between!
A testimony from a recent Client:
"Steve and Miriam worked so hard for us in selling our beautiful property.
They went over and above what is expected of a Real Estate Agent to achieve a great result.
They kept us in touch at all times and made the sale process very easy.
They were always professional and a joy to work with."  Ann and Peter
The journey starts by working with a real estate team who are 'Committed to working for YOU'
How to get the best price
No matter what the real estate market is doing, there are things you can and should do to get the best price. You need to work with property sales consultants who know the market in your area and who are committed to putting you first.
Ways to sell your house
Did you know that correct choice of sales method can mean the difference between an average and great result? We aren't stuck with any one method of selling a property – we put you first and carefully select the best method for your property, given its features and current market trends. Your options include asking price, price by negotiation, auction, deadline or set date of sale, tender, or price on application POA, and you can rely on our advice on which one is best for you.
Top tips for preparing your home for sale
There's more to selling a house than making sure it's clean. Presenting your home in it's best light will help get you a great end result, and you can trust Team Davis to advise you on preparing your property for sale.
From decluttering, small cosmetic alterations and even landscaping, we know which steps to take to make sure the good features of your home are highlighted for prospective buyers.
Free appraisal
Getting an appraisal that reflects the true value of your property on the current market is essential. Based on our experience in Northland's real estate market, Team Davis will carry out an appraisal of your property and give you an accurate market price range value you can trust.
We're here to help you with every aspect of selling your home – from listing to giving you top tips for selling your property to signing the final contract. When you're ready to sell your home, contact Team Davis today.