PROPERTY MARKET UPDATE MAY 2022 BASED ON RESULTS FOR APRIL 2022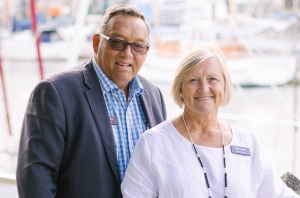 Northland in a SNAPSHOT : Volume is DOWN -36.9% on 2021 and median price is UP +12.2% on 2021, with more properties on the market and less buyers, the overall selling days now sitting at 40 days.
Click on the image below to contact us about any property, thanks.
We have continued to see more listings coming to market with our sales declining by – 36.9% on last year making our market now a BUYERS market.  Well presented properties are selling well while those requiring work are slower to sell as buyers seem to prefer not to have to do any work.  Buyers are holding back, taking their time to look around at all options. While our community still seems to have a large number of people down with Covid, we are now at least more free to move around and attend Open Homes.  We are still seeing buyers coming from Auckland.  A strong Marketing Campaign is now the key to finding the best buyers for a property and by this, we are achieving good results despite our current market.  Give us a call to learn more about this.
For overall Price Movement – See the 5 year price graph below which highlights pricing movement
NATIONAL OVERVIEW: (by REINZ)
April shows a further slowdown in sales activity, more moderate price growth and, as properties stay on the market for longer, it appears favourable to buyers backed by equity, according to the latest data and insights from the Real Estate Institute of New Zealand (REINZ).
NATIONAL MARKET KEY INDICATORS:
NORTHLAND OVERVIEW: (by REINZ)
"Northland's median house price continues to rise steadily — increasing 12.2% year-on-year to $752,000 this April 2022. Owner occupiers were the main source of buyer interest. Numbers at open homes reduced and properties spent a longer time on the market. Northland's sales count decreased by 36.9% when compared to April 2021, partly due to buyers having difficulty in securing finance and acting with caution. Vendors are starting to recognise the shift in market sentiment and have been adjusting their price expectations during negotiations.
"An increase of stock to the market has offered buyers more choice — they can now take their time to ensure they are making the right purchase decision. Agents say that the market may take a while to adjust as vendors, reassess price and buyers become more confident that they can finance their purchase." Jen Baird REINZ CEO
SUMMARY OVERVIEW AND DETAILED STATISTICS:
Our experience on the ground here in Whangarei is that buyers are still struggling with getting their finance approved by the Banks, this is especially the case with first home buyers. Buyers are also holding back and taking more time to look around with some buyers being very critical with properties requiring work expecting vendors to lower their price more than the work required.  In this market vendors and buyers need to be realistic or both will miss out on selling or buying.
We still have Auckland buyers looking for property in Whangarei but they are coming from a market where prices have fallen -7.8% since the end of 2021 and volume is down -41.3% leading many to think the regions if not already will follow. At present it is still very difficult to predict exactly where properties are going to sell, hence most properties are being marketed as Price by Negotiation. 
If you are a local buyer, then please contact us to see how we can help you to find the property you are looking for. We have a number of new properties that are now on the market.  If you are looking to buy a new property, we still recommend that you list your property so that you can secure your next property without losing out to others.
5 YEAR MEDIUM PRICE MOVEMENT FOR NORTHLAND TO APRIL 2022
If you are thinking of selling but not sure about whether you can find the right property to buy,  Please call us to discuss your property needs further as we can help you.
If you want to sell your property, please give us a call as now is a good time to be talking and looking at the best method of taking your property to the market.
Please call us 0800 832 632 to discuss your property needs further.
Please send us your feedback ie are our Monthly Updates giving you the information you would like, or is there something missing, please tell us.  SEND FEEDBACK