7 Ways to Improve Your Curb Appeal and Sell Faster
7 Ways to Improve Your Curb Appeal and Sell Faster
Are you selling your house soon? Or perhaps you'd want to know more about the impact your home's curb appeal has on its resale value? To increase the value of your home, you should focus on its appearance from the street.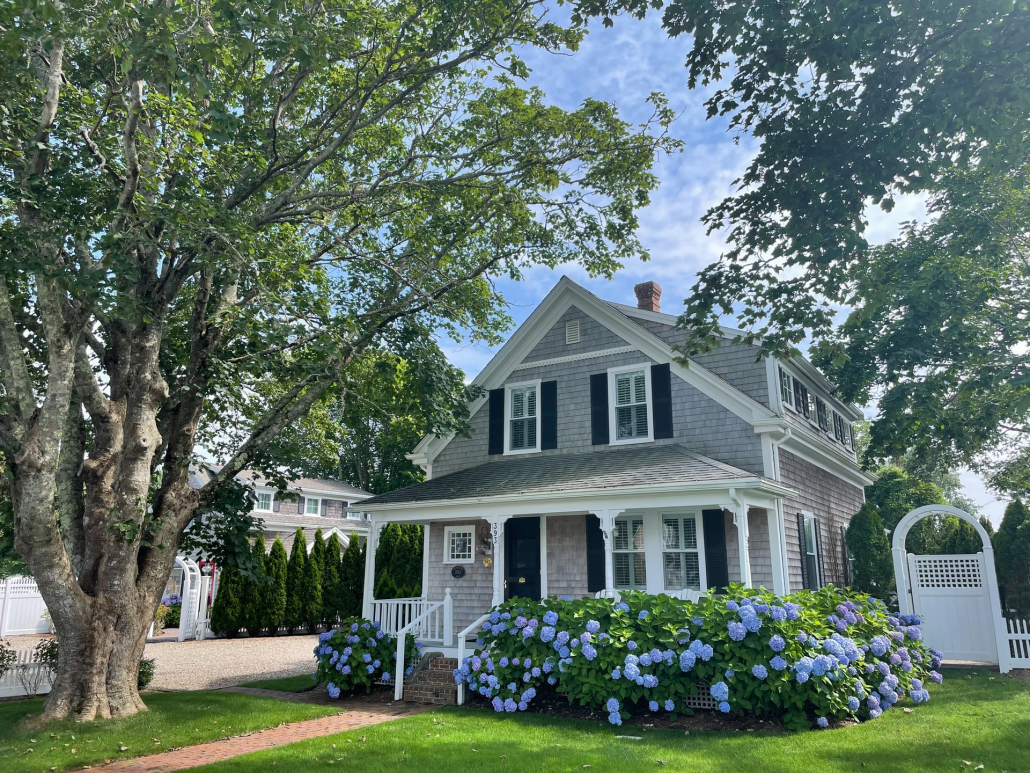 Having excellent curb appeal is necessary to sell your house for the highest possible price. We've compiled this list of seven things to do to improve your curb appeal and sell faster.
1 Retouch your door
The front door is the focal point of the outside of your property. Your neighbors' houses may all have similar brickwork and windows, but an eye-catching doorway can help your house stand out from the crowd. Retouching your door could be one of the ways to improve the value and sell faster. A beautiful front door is a great way to show that your home is well cared for. You'll probably need to clean it well, polish any dingy metal fittings, and paint it with high-quality paint to accomplish this. To make the property stand out, you may choose a color or style that reflects the inside design.
This is important because your front door sets the tone for the rest of your house. Naturally, it is the first thing potential buyers see when they arrive. So to improve your curb appeal and sell faster, focus on the doorway.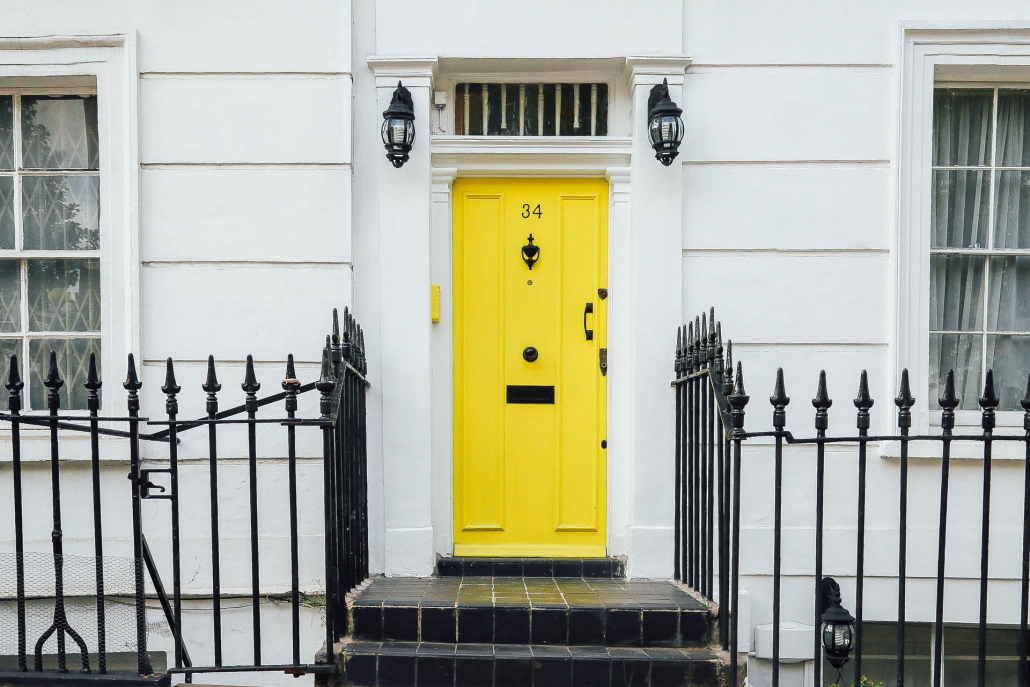 Caption: A pop of color will draw buyers' eyes to your home!
2 Keep the lawn pristine
To have a beautiful lawn, you must take care of it. Apply mulch to keep the greenery looking its best, and remove the weeds. Keep it well-groomed by mowing regularly. Don't forget to edge it to give it a well-kept appearance of being well-pruned. And here's a great tip we've learned from Master Moving Guide – do not experiment with a new fertilizer at the last minute. You don't want yellow patches to appear on your lawn when potential buyers are scheduled to inspect it in two days.
3 Secure the buyers with a nice fence
You also need to add value to your garden! When a fence encloses a patch of green, it helps to provide a sense of order and definition. However, the fence might also be a turn-off if it is old and shabby.
It's remarkable what fencing can do when transforming a yard or a garden. While open and exposed yards can feel warm and cozy, new owners will feel safer and more secure by giving them a sense of seclusion. Additionally, a fence can create a sense of privacy and contain pets and children.
Adding a fence to a new house may be an option for many buyers because it's one less thing to worry about after moving in. Having a yard already fenced in can be tempting. Buyers are drawn to fencing for various reasons beyond its aesthetic value. When it comes to protecting yourself and your family, a fence can be a lifesaver for you and your pets, as well as protecting your landscaping.
4 Keep your driveway squeaky clean to improve your curb appeal and sell faster
Buyers are more likely to pay attention to your driveway than you are. Potential buyers will notice if you have tire or oil patches on your driveway. But don't worry, as power washing will usually remove them.
But this isn't the only type of cleaning you need to do. Don't leave your stuff hanging around! If you have a lot of things lying around your yard, you should throw them out or store them. You can find great advice online on how to store your belongings safely.
Another thing you should clean is windows. Cleaning your windows is a great way to draw in potential buyers. It will also assist in bringing in natural light, making your home feel more welcoming to the buyers.
5 Turn the lights on!
A gloomy entrance does not evoke feelings of warmth and welcome. Put a new light up at the door, and change the lightbulbs. You can instantly brighten and clean up your outdoor lighting fixtures by removing all the cobwebs and other dirt that accumulates around them. Hang some porch lights or use solar-powered lanterns to light up a walkway if you need additional light sources.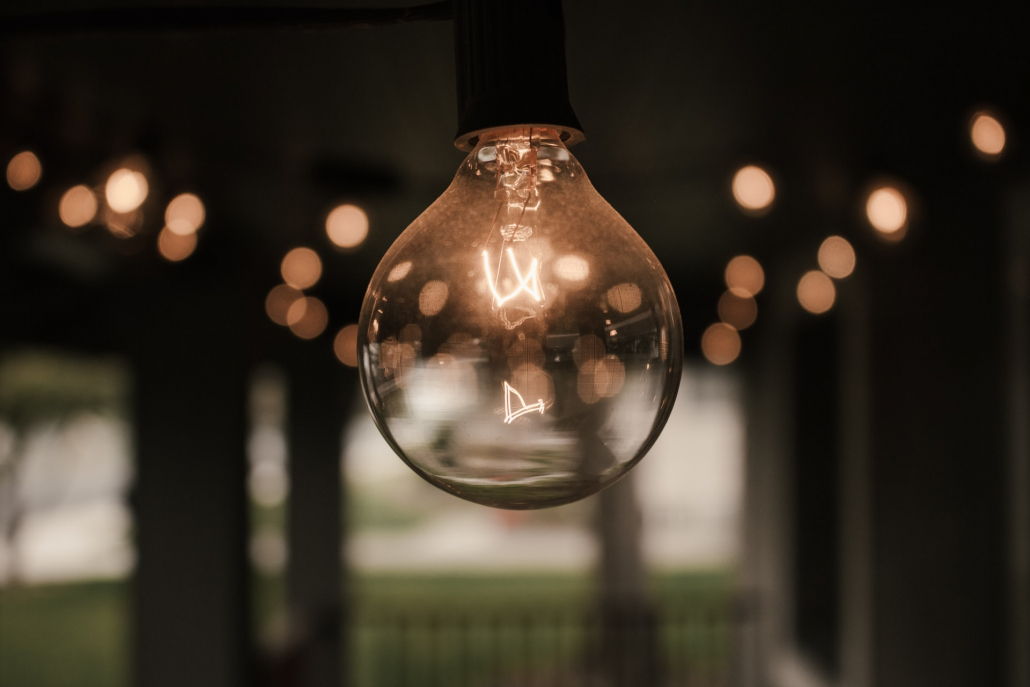 Caption: Nice lighting can be it when you're looking to improve your curb appeal and sell faster.
6 Spruce up the mailbox
Nobody likes an old, rundown mailbox. Replace it with a new, modern one. It can achieve an obvious and easy improvement in your home's curb appeal. It will cost between $50 and $200 to replace your mailbox if it is really shabby.
However, if your mailbox is relatively new, you could give it a splash of color! Have you re-done your front door already? Try matching the mailbox to it for a pleasant, eye-catching look!
7 Use plants
The foundation of a house is one of its less appealing aspects. You can plant shrubs such as hydrangeas, azaleas, rhododendrons, and roses known for their showy blooms and broad leaves to hide your home's foundation. The best selections for this purpose reach a height of 3 to 4 feet and have a vibrant appearance. Planting them at least two feet from the house is the minimum recommended distance. Inquire at your local nursery about plants that flourish in your area.
Additionally, consider filling pots and containers with brightly colored blooms if your garden space is limited. One of the most beautiful ways to create curbside appeal is to create a container garden.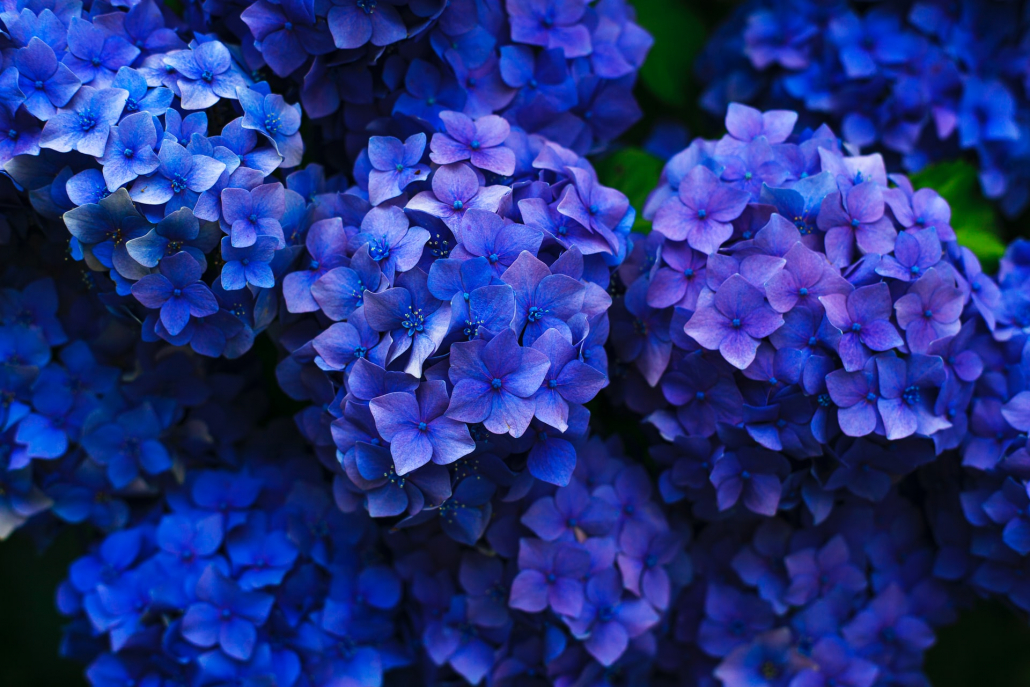 Caption: Hydrangeas come in various colors and can help you improve your curb appeal and sell faster.
Final words
Your home's curb appeal can be seen clearly in photographs and during a personal visit. It can make or break the sale. And even appraisers take into account the exterior of your home! So, what are you waiting for? Go improve your curb appeal and sell faster!
By Mary Aspen Richardson
36 total views
https://www.teamdavis.co.nz/wp-content/uploads/2022/07/Banner-Curb-Appeal-sml.jpg
289
1280
TeamDavis
https://www.teamdavis.co.nz/wp-content/uploads/2019/04/team-davis-logo-harcourts-1.png
TeamDavis
2022-07-23 10:52:46
2022-08-09 10:39:08
7 Ways to Improve Your Curb Appeal and Sell Faster