Beginner Mistakes to Avoid When Selling Your Home
Beginner Mistakes to Avoid When Selling Your Home
Selling your home usually means the beginning of an exciting new chapter you're looking forward to.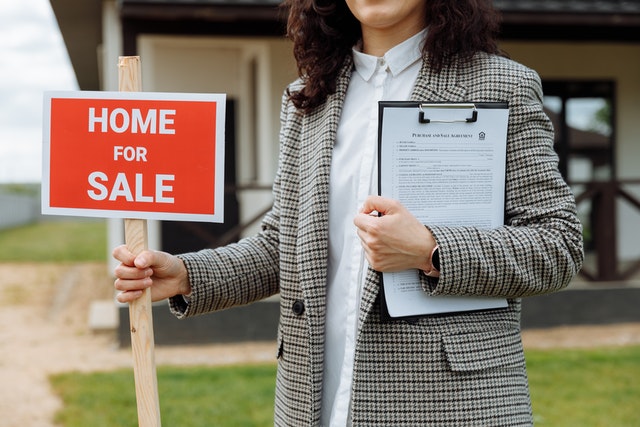 Selling your home usually means the beginning of an exciting new chapter you're looking forward to. However, there are things about the selling process that can spoil the excitement. Luckily there's a way to go around those, even if this is the first time you're jumping into the real estate market. These are essential beginner mistakes to avoid when selling your home that can cost you a lot of money, you should also investigate using a Professional to help you sell your property and get the best result for you which will also make it an easy and smooth procedure.
Setting the wrong price
Probably the most important factor that will affect the sale is the price. You should find a balance here, and don't go too low or high. Setting the price too high can only make your home sit on the market for a long time, whereas a price that's too low is simply not profitable to you. Try to realistically estimate the value of your home and get help from a trusted agent to analyze the local market. The condition of your home, location, demand, and current situation on the market, will help you reach the price that will work for you and the potential buyer.
Not working with trusted professionals
If you don't have experience with selling or buying a house, help from a trusted professional is necessary. One of the beginner mistakes to avoid when selling your home is being sure you can do everything on your own. The truth is that it's possible in theory but very difficult in the real situation. Firstly, an experienced agent can make the selling process a lot easier for you but also more successful by ensuring you get the best result. Knowing the market, your agent can help you set the right price, market the property, and deal with all the procedure details. Just be sure to hire someone who has experience in the local market – someone who earned great recommendations from their previous clients.  In New Zealand you can be sued by a person you sell your property too for up to 6 years later, so it is important to do this the right way.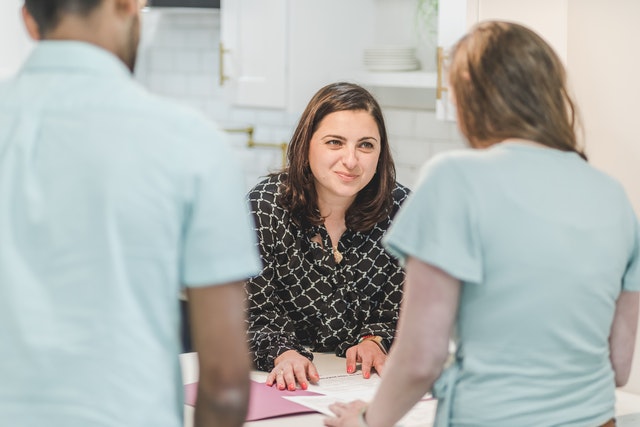 An experienced agent will help you see the common mistakes to avoid when selling your home.
Forgetting to consider all the additional costs
Selling a house will earn you money, but it also requires you to spend some. And by some, we mean a couple of thousands of dollars. Avoid unpleasant surprises and an overly long sale process by predicting all the costs that come with the sale. Seller's expenses often include attorney fees, escrow fees, pre-inspection, cleaning, tax, and repairs the home inspector might ask you to do. These can vary depending on the condition and size of your home. So be sure to estimate the expenses in advance.
One more item on the list of costs is surely moving. Moving costs can get high if you're not careful. Choosing your moving team wisely is one of the ways to reduce moving costs. Compare a couple of moving companies' estimates before you make a final decision. Also, cleaning and decluttering your home before packing is essential. Removing unnecessary items can significantly reduce the number of moving boxes and therefore minimize the moving fees. However, be sure to handle this on time, so you don't end up packing and sorting it out in a hurry.
Not including pre-listing inspection in the sale process
Skipping this step can cost you a lot more after the home inspection notices issues you could have fixed before. Not only can you lose some money, but home inspections are also a risk of losing the potential buyer. A pre-listing inspection is an inexpensive way to look for potential issues such as pests, cracks, or mold and solve them before the home inspection and negotiation with the buyers take place. You can save money this way and avoid price drops.
Taking average photographs with your phone
Not every listing includes professional photos, but ones that do attract more attention. If you want to catch the eye of the buyer and sell the house faster, get your home professionally photographed. Even though modern phones have great cameras, a real estate photographer will do a much better job of presenting your home in the best light. Some photographers will even include drone shots showing off your stunning garden, the view, and the property's curb appeal.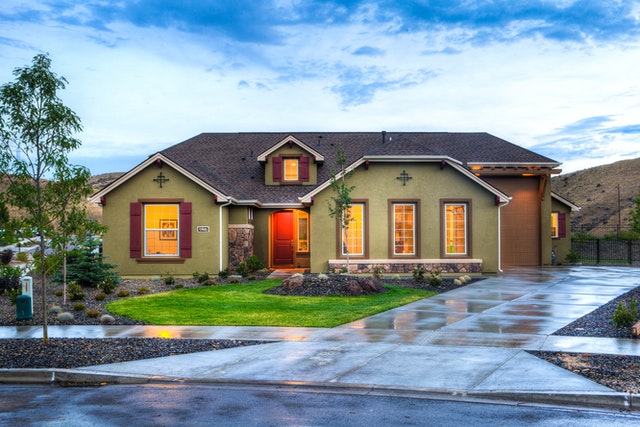 High-quality photographs help sell your home. Alt.tag: a home for sale
Underestimating the power of home staging
Yes, you might love your home just the way it is, but you need to look at it through buyers' eyes. That's why staging is an important step in the sale process. Staging gives buyers a chance to imagine themselves living there without the feeling of snooping through other people's stuff. To stage your home well, be sure to remove personal items such as family photos, political or religious items, toys, etc. Also, declutter as much as possible and deep clean your home. Next, add a fresh coat of paint on the walls and fix all the light fixtures to make the rooms bright and inviting. Finally, add a vase of fresh flowers and some nice candles as a final touch and see buyers fall in love with your place!
Not tackling the curb appeal
A final but equally important mistake to avoid when selling your home is forgetting about the curb appeal. The way buyers see your home from the sidewalk will create the first impression and can strongly affect their decision, so it's essential to prepare a home for viewing. Your home's exterior is as important as the interior, so don't forget about it when getting your home ready for potential buyers. Cleaning the deck, garage door, and driveway, removing weeds and trimming the shrubs, fixing light fixtures, and painting your front door – all of these simple tasks will make your home look amazing on the outside. Potential buyers will love to see what's inside after loving the polished look on the outside.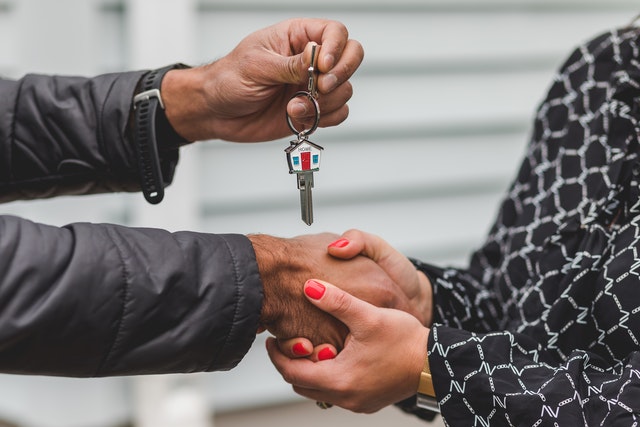 Selling your home is a process – avoid mistakes to reach the final step faster.
Final words
A successful sale is all about careful preparation and planning. There are several beginner mistakes to avoid when selling your home, but the good news is – with careful planning you can bypass them and have a successful sale. Make sure you take your time with preparation, rely on a professional a ensure a smooth and successful sale.
By Mary Aspen Richardson
43 total views
https://www.teamdavis.co.nz/wp-content/uploads/2022/07/Banner-scaled.jpg
588
2560
TeamDavis
https://www.teamdavis.co.nz/wp-content/uploads/2019/04/team-davis-logo-harcourts-1.png
TeamDavis
2022-07-08 08:44:08
2022-07-21 09:18:08
Beginner Mistakes to Avoid When Selling Your Home