How to Mix Modern and Vintage Home Décor
How to Mix Modern and Vintage Home Décor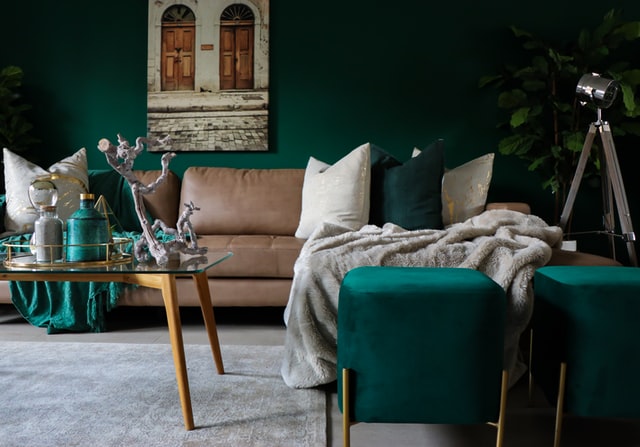 When it comes to interior design and home decor, many people believe that everything needs to match. However, interior design professionals recommend just the opposite. In fact, there are many ways to incorporate your favorite antiques and vintage home decor into your existing design, whether your decorating style is modern, minimalist, farmhouse, or bohemian. In fact, interior designers say that it's always a good idea to mix things up. So whether you're looking for ways to enrich your current design or you're in the process of buying a property, and you're looking for inspiration and ideas, we're here to help you. We've scavenged the internet, consulted interior design professionals, and found simple tips to help you mix modern and vintage home decor. Now let's get to work!
Simple ways to mix modern and vintage home decor
The fact you enjoy modern and contemporary design doesn't mean you should consider storing your antique furniture or heirloom decor pieces you have. Sure, you'll probably want to put some pieces away, but why not implement them into your home design and enrich your space?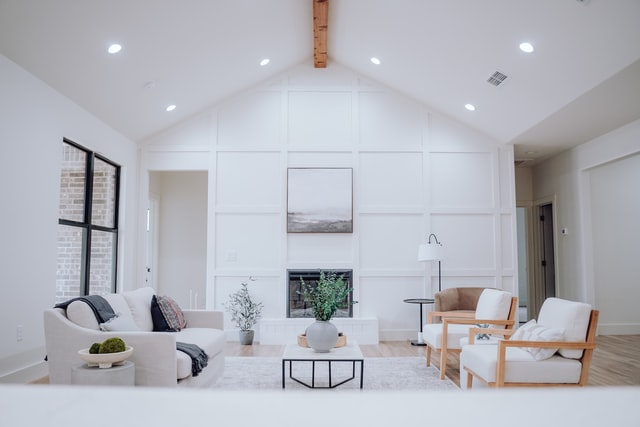 Contemporary style is known for simplicity, but you can make it more fun by incorporating vintage details.
Vintage and antique pieces have the power to add a unique contrast to any room with different textures, shapes, and styles. If you follow our simple rules, you'll create a space that will leave an impression on anyone who visits it.
Find just the right balance
When it comes to mixing vintage and modern, almost everything is allowed. Color-coordinated furniture and matching decor tend to be boring. Your home should be a collection of things you love and find meaningful, and they don't have to "match" in the traditional sense of the word.
The most important thing to have in mind, especially when it comes to furniture placement, is scale. This is especially true when it comes to antique pieces. They were designed to fit different locations and lifestyles. But a good sense of proportion throughout the area allows you to experiment with prints, colors, finishes, and styles.
Therefore, make sure the room's arrangement, furniture, and wall art are all proportional and create flow, especially if you're blending loud patterns and eccentric vintage pieces. You may lighten up a room with soft hues, sleek metals, and sharp lines because many antique goods are made of materials like wood, wicker, wrought iron, or leather.
Vintage rugs are a must
If you're not sure how to combine antique and modern styles, a vintage rug is an easy place to start. In an otherwise modern space, use a Persian carpet to anchor an antique chest. To contrast the bohemian plants and contemporary furnishings, add a Turkish rug. Using a rug from a different style era to freshen up your present decor is a simple and effective way to do it!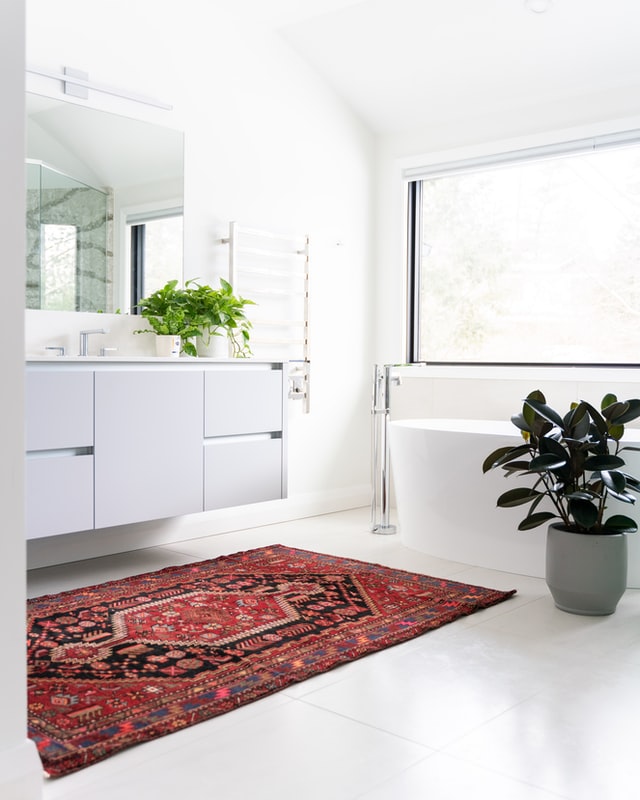 A carefully placed vintage rug can make any room in your home stand out, even your bathroom.
Unify the space with color
One of the difficulties in combining old and modern pieces is determining how to make the various periods and styles work together while maintaining a feeling of cohesiveness. While blending wood finishes and metals is a skill in and of itself, the simplest approach to bringing different pieces together is to use the same color palette. Streamlining colors works whether you're trying to match a modern couch to a vintage rug or picking a color family that suits your new antique chest.
For example, if you favor shabby chic, paint thrift store treasures like nightstands, dining room chairs, tables, and dressers a creamy white and add white overstuffed couches and sofas to create consistency. By concentrating on form, it will be straightforward to combine styles and periods.
Group items that are similar
Grouping similar pieces together is an easy approach to mixing different home decor trends. Choose the antique decor for a hanging shelf or a few vintage knickknacks for a larger bookshelf. Antique home decor objects can also be displayed on a fireplace mantel, desk, or end table. Once you have a solid grouping, you can always add pops of other design styles for visual appeal, too.
Choose statement pieces wisely
If you want to make a big impression with an antique piece in a modern space, aim for a large-scale statement piece. Think of an antique armoire, Art Deco headboard, or a gigantic vintage farm table.
You can even consider restoring old pieces and giving them a new, modern shine. For instance, think about painting, refinishing, or adding upholstery to an antique bed frame or armchair. This will give a sense of modern comfort and make these pieces useful and fit for current living. This method is especially effective in neutral environments that require a focal point or a sense of drama.
Play with lights
One of the best methods to mix interior design styles is through lighting! For a unique look, place a vintage lamp on a modern or rustic table. Antique sconces or Edison lamps bring drama and warmth to a minimalist, eclectic, or industrial space. Hang a chandelier to add interest to a seaside bathroom or a Bohemian bedroom.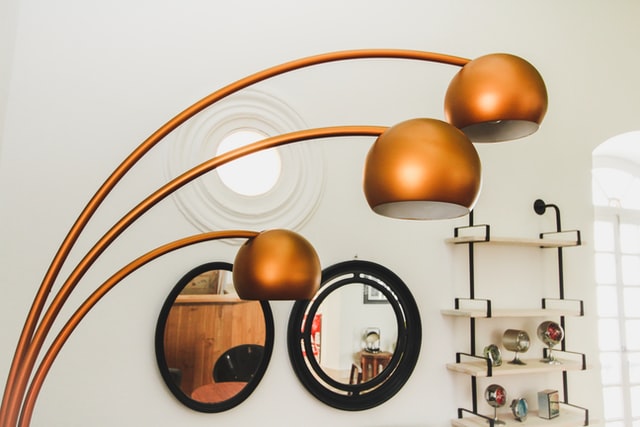 A stunning vintage lamp can be a great statement piece in your modern room.
Consider hiring an interior designer
Lastly, if you're not comfortable doing this alone or you simply feel you're not up to the task, why not consider hiring professional help? After all, you would never go house hunting without experienced real estate professionals on your side.
A great interior designer will carefully listen to you and understand what you want to achieve in your home. They'll combine their knowledge and expertise in order to design a space that perfectly fits your preferences. You'll no longer have to hide those gorgeous vintage details and furniture. Instead, your designer will find the best ways to mix them with your contemporary pieces and ensure they only complement each other.
Your home will look beautiful if you mix modern and vintage decor!
As you can see, it's not that difficult to mix modern and vintage home decor. We hope our advice helps you create a space you'll enjoy spending time in! And in case you're still looking for that perfect place to call your home, make sure to reach out to experienced real estate experts. They'll help you find a space that you can transform into your sanctuary.
By Mary Aspen Richardson
https://www.movingtransparent.com/how-to-make-changes-in-your-lifestyle/
https://www.teamdavis.co.nz/wp-content/uploads/2022/05/Mixing-Old-with-New-Banner-scaled.jpg
579
2560
TeamDavis
https://www.teamdavis.co.nz/wp-content/uploads/2019/04/team-davis-logo-harcourts-1.png
TeamDavis
2022-05-24 11:19:47
2022-06-16 16:15:13
How to Mix Modern and Vintage Home Décor