Qualities that make a house great for families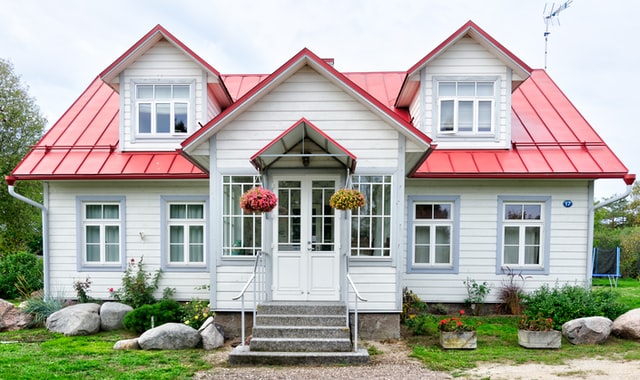 When searching for the perfect home for your family, there are some features that you should take into consideration. Of course, those features can vary depending on whether or not your family will be expanding soon. Or, it can be different if you have one child or five. However, the main qualities that make a house great for families are roughly the same. Therefore, read our article to see what you should be looking for in your search for your future family home.
A good family house has a great location
If you want to find the perfect home for your family, you should start by looking for the best neighborhoods. The neighborhood you choose should not only be safe but should also include family-friendly amenities. You should have access to shops, a pharmacy, and a hospital, for example. Not to mention that you will need access to transportation and a good school for your children. In addition, the neighborhood should have a playground or a park where you can take your kids for fun activities or recreation. Neighbors are also important. Your children may struggle to make friends if they live in an elderly-populated community, for instance. So, the first step in choosing the right house for your family is to find a family-friendly neighborhood.
The perfect home for your family should be within your budget
After you've found the best location for your future home, you should look for properties that are in your price range. For instance, if you want to buy a fixer-upper, you should have some money put aside. Such a house might come cheaper, but the cost of repairs might be higher than you expected. In exchange, if you buy a move-in ready property, the price and upkeep fees may be higher. There might be appliances that are outdated and big consumers that you will have to change, for example. As a result, regardless of the sort of property you choose to purchase, there may be some additional expenses to consider. Therefore, before you decide to move into a new home and start your hunt, put some money aside. This way, you will be prepared for any additional costs.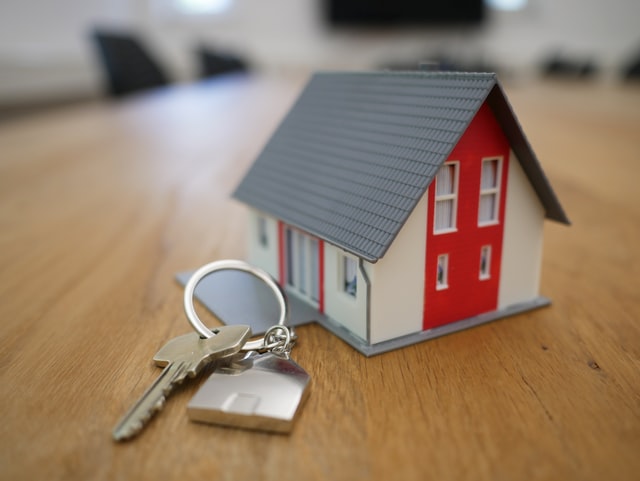 Caption: A great house for your family should be within your budget. Even more importantly, you should have enough money left to make the changes that will make it perfect for you.
You need enough bedrooms
One of the qualities that make a house great for families is that it has enough bedrooms for all members. Or, even better, have an extra bedroom for guests. A spare bedroom is just as helpful if there are young children around the house. If kids wake up frequently throughout the night, the working parent can sleep in a separate bedroom during the week to get some rest. In addition, you should also consider the positioning of the bedrooms and whether or not you intend to grow your family in the future. If you have toddlers, you might want to have your bedrooms on the same floor. And if you plan to have a baby, a nursery next to the main bedroom might be handy. You can later make some budget-friendly home improvements and transform the nursery into a bedroom or playroom.
Find a house with enough kitchen and dining space
Finding a house with an open floor plan for the kitchen and dining area would be ideal for a family with children. Especially when you have a large family or when you frequently have guests around. But, if you are having difficulty finding such a home, choose one with a larger kitchen space. Even if it's not what you wished for, there are some improvements to tackle that can get you the layout of your family's dreams. For instance, you can add a dining space in the kitchen and install a kitchen island to create a visual separation between the two areas. Also, you can rearrange the cabinets and hardware to tailor the kitchen to your needs. By doing so, you will create more space for the kitchen and the dining area. In the end, making some home renovations can help you transform a simple house into a perfect home.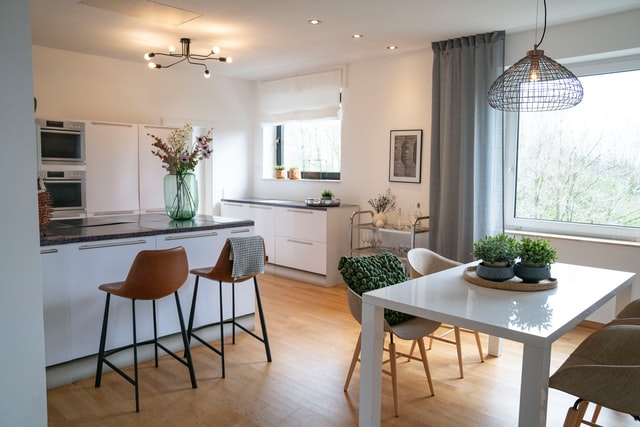 Caption: Even if you have a small kitchen, you can work around it and add a dining area without a problem.
Don't forget the importance of bathrooms
A large family will need one bathroom for every two bedrooms. As a result, one of the qualities that make a house great for families is the number of bathrooms. The more you have, the less time your family will be wasting taking baths. Or, the less you will be in each other's way when getting ready in the morning. Moreover, the placement of the bathrooms is just as important as their number. You wouldn't want to have them all on one floor and the bedrooms on the other. Or for the guest bathroom to be on a different level, making it hard for your guests to reach it. In addition, one bathroom should be near the living area, and the master bathroom should have double vanities.
Your family needs enough storage space
Even if your family is not a large one for the moment and the kids are young, when they or your family grow, you will need more storage space. It helps you keep clutter out of the way and the house organized. For this reason, make sure that your future home has at least some storage features. For example, a pantry, mudroom, basement, garage, or attic might be valuable to a large family. They are ideal for storing and organizing frequently used items as well as seasonal ones. Or you can use the space to create other rooms, such as a home office or a laundry room. They are handy if you need to work from home and wash a lot of clothing for your big family.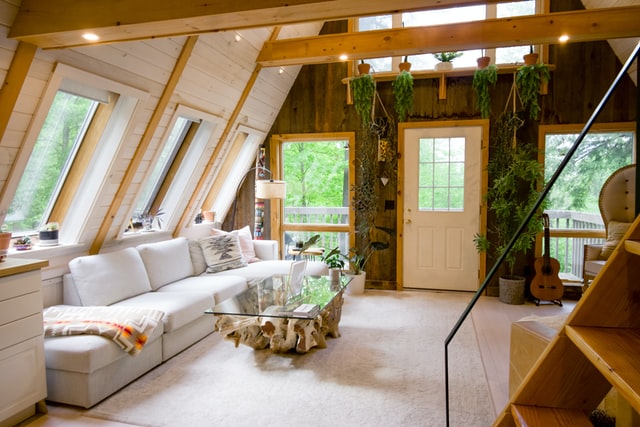 Caption: One of the qualities that make a house great for families is having an attic. You can use it for storage or make a guest suite out of it.
A family house should be child-friendly
Aside from having all of the other features that a family requires, your future house must also be child-friendly. Therefore, first look for homes that have at least one bathroom with a bathtub. Kids love to spend time in the bathtub, especially if you are around and bubbles are involved. Then, look for houses that have enough rooms so that you can make a playroom out of one. It will be your children's favorite room, and they will love the privacy. In the end, make sure that you can make that home a healthy place to live. For instance, if there is a pool, can you install a fence around it? Or, can you cover the outlets, install cabinet stops and gates for the stairs? If you can answer yes and easily childproof the house, you may have found the winner.
In conclusion
When hunting for the perfect family home, don't settle for less. You should choose a home where you feel that you can create beautiful family memories. For this reason, look for those qualities that make a house great for families. Even if it takes you longer to find it, you will have great satisfaction when you do. And of course, don't hesitate to reach out to a reputable real estate agent to help you in your quest!
By Mary Aspen Richardson
https://www.movingtransparent.com/how-to-make-changes-in-your-lifestyle/
https://www.teamdavis.co.nz/wp-content/uploads/2021/11/Quality-Homes-Banner-scaled.jpg
579
2560
TeamDavis
https://www.teamdavis.co.nz/wp-content/uploads/2019/04/team-davis-logo-harcourts-1.png
TeamDavis
2021-11-16 09:13:46
2021-11-16 09:15:22
Qualities that make a house great for families