7 Creative Ways to Use your Spare Room
7 Creative Ways to Use the Spare Room in Your Home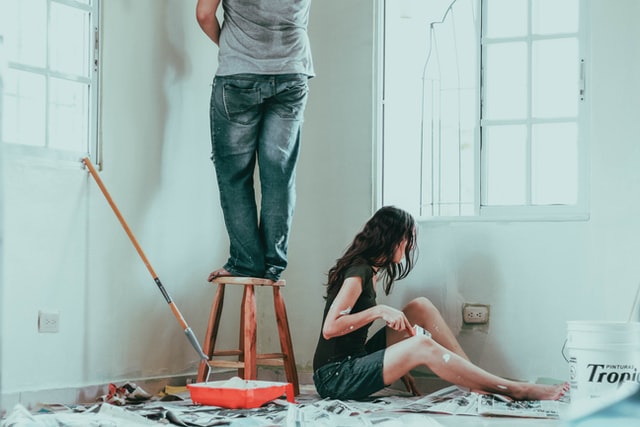 Many people dream of having a home office, a guest bedroom, a walk-in closet, a game room, or a media room. If you have a spare room in your home, you can quickly turn some of these ideas into reality. Whether you're staging your home for sale or want to maximize the available space in your home, here are seven creative ways to use the spare room in your home and give your empty room a complete makeover.
Ways to use the spare room in your home
In reality, most people struggle with a lack of space in their homes. They spend hours researching clever in-home storage solutions to make more space for everything. So if you are one of the lucky people who have a spare room in your home, don't just let it sit empty. Why not use this opportunity to design a space you've always wanted? If you lack inspiration, we've got you fully covered. We're sure that among our seven ideas, you'll find just what your home needs.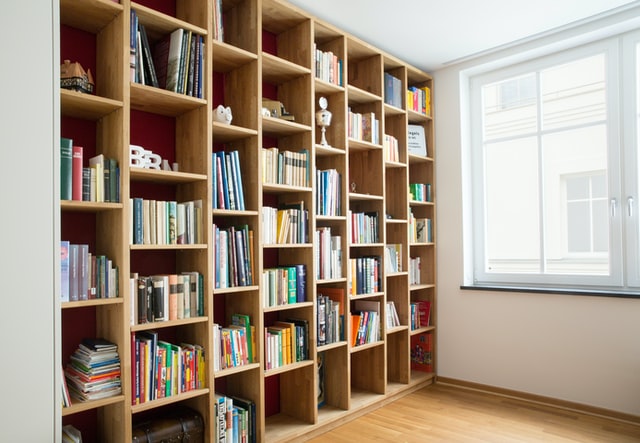 Caption: If you have always imagined having a home library, now might be a perfect time to make one for yourself.
#1 Home office everyone will envy you for
The hybrid or work-from-home style of employment has become the new standard. If this is how you work, why not give yourself a great home office instead of wasting space? To provide a professional atmosphere for work, you should put suitable storage options in place. A good idea is to add a whiteboard and a pin-up board. It is essential to keep in mind that the home office could potentially provide the ideal environment for youngsters to participate in online or remote learning. If you are planning on selling your home, this feature might attract many potential buyers. 
#2 Turn your spare room into a library
Make room for your inner bookworm by transforming an unused space in your home into a comfortable library. To make the room cozier and more conducive to reading, furnish it with wooden pieces, attractive bookcases, and table light. This will give the room a classic appearance. Trust us, and it will quickly become your favorite spot in the home to unwind and relax after a long day. 
#3 Give your kids a playroom
Why not ask the kids for input if you can't figure out what to do with the extra area in your house? They will probably be excited at the prospect of having their own playroom, and you will be relieved to have a place where their toys may be hidden from view. Adding a playroom is a great way to make your home child-friendly! Even better, you can add an educational corner to the room, which is ideal for separating the activities of doing homework and homeschooling from the activities that take place in the rest of your home.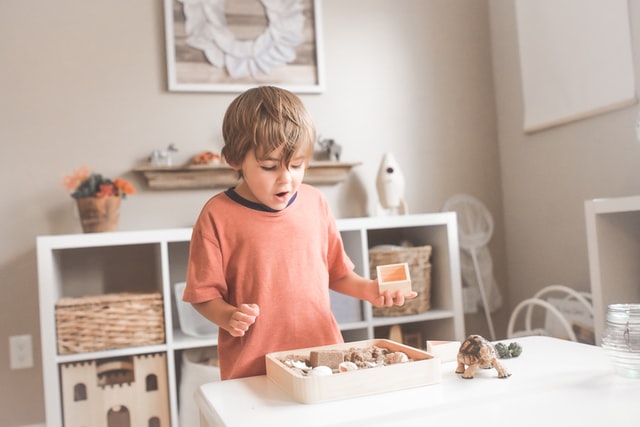 Caption: Surprise your youngsters by turning a spare room in your home into a playroom specifically designed for them.
#4 Treat yourself with a home bar
Another great use for your spare room could be a home bar. It can be a perfect place to host intimate gatherings with your closest friends and family members in a space that is exclusively yours. Install a television near the kitchen island, furnish the island with bar stools, provide ample storage space for alcoholic beverages and glassware, and place the island in the center of the room. To create the ideal atmosphere in the area, install lighting with a lower intensity and fill it with plush couches for lounging. 
#5 Transform your spare room into a walk-in closet
It's safe to assume that a luxurious walk-in closet is something that tops the desire list of any young woman. If you have a spare room in your home, why don't you fulfill this wish for yourself or your loved one? You may organize your clothing, jewelry, handbags, shoes, and other accessories by installing a few extra shelves and hooks, using the available space. Include a distinctive dressing table with a chair and create a closet everyone will envy you on. The best part is that it doesn't require much work, and you'll even be able to organize it as one of the remote home renovations.
#6 Make your own home theater 
If you are a movie buff and can't imagine a week without seeing one, then what you should do with a spare room is a no-brainer – design your own home theater! To provide storage for your collection of DVDs and Blu-Rays, install bookshelves or floating shelves along the walls. You can also use a projector instead of a television to create the atmosphere of a large-screen theater in your own house. Make sure to invest in good seating as it will make family movie nights more enjoyable! You'll have the ideal setting for watching the newest movies if you equip your room with a popcorn maker and a small refrigerator.
#7 Use the spare room in your home for your new hobby room
Do you have any artistic talent and enjoy making things by hand? Do you find yourself captivated by pop culture? In your current setting, you might find it challenging to concentrate on what you enjoy doing when you do not have a specific location for your hobbies. However, if you have a spare room, you can construct an art studio that is dedicated to activities such as writing, yoga, arts and crafts, and more! You may make better use of the space in your hobby room by installing free-standing bookcases to store your various equipment.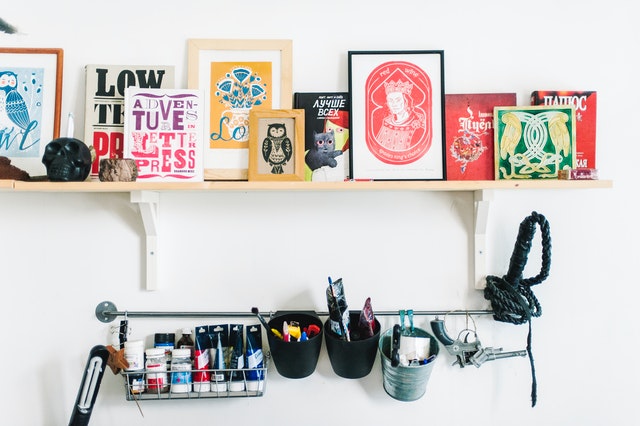 Caption: If you are creative and love working with your hands, treat yourself to your very own arts and crafts room.
So how will you use the spare room in your home?
We hope our article inspired you to make the most of the available space you have and has taught you some ways to use the spare room in your home. On the other hand, if you are looking to design a space for the purpose of staging your home for sale, make sure to contact experienced real estate professionals to help you. They'll know precisely how to prepare your home in a way that will attract potential buyers and guarantee a quick sale.
By Mary Aspen Richardson
https://www.movingtransparent.com/how-to-make-changes-in-your-lifestyle/
https://www.teamdavis.co.nz/wp-content/uploads/2022/06/Banner-for-7-Creative-ways-to-use-your-spare-room-scaled.jpg
609
2560
TeamDavis
https://www.teamdavis.co.nz/wp-content/uploads/2019/04/team-davis-logo-harcourts-1.png
TeamDavis
2022-06-16 15:55:28
2022-06-16 16:10:30
7 Creative Ways to Use your Spare Room