7 Ways to Make Your Home More Child-Friendly
7 Ways to Make Your Home More Child-Friendly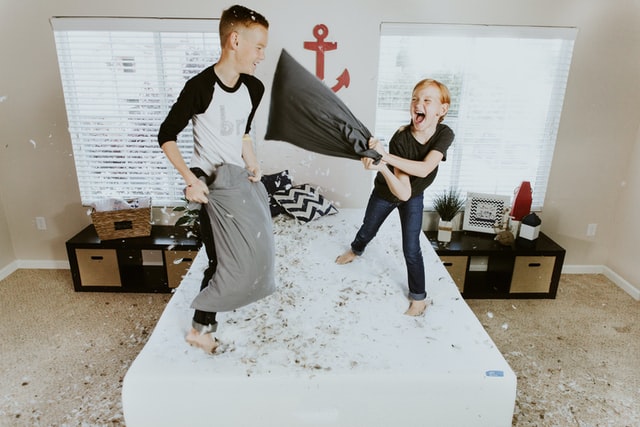 As a parent, your biggest concerns are your children's well-being and safety. Thus, creating a child-friendly environment in your home is crucial and should be one of your main priorities. Homes pose safety challenges for younger family members, so it's critical to find ways to overcome common obstacles. Even if you are expecting and still looking for your perfect home, it's not too soon to start. We've prepared seven simple tips to help you make your home more child-friendly without sacrificing your preferred design style.
How to make your home more child-friendly?
Is your little bundle of joy reaching the age when everything around turns into a safety hazard? Or perhaps you're expecting a child and moving into a new family home? Whatever is the case, you must make your home more child-friendly. With our tips, making your new home perfect and safe for a growing family will be simple. With the right help and preparation, moving into can be easy even if you're doing this while pregnant! So, sit back, relax and read a few helpful posts.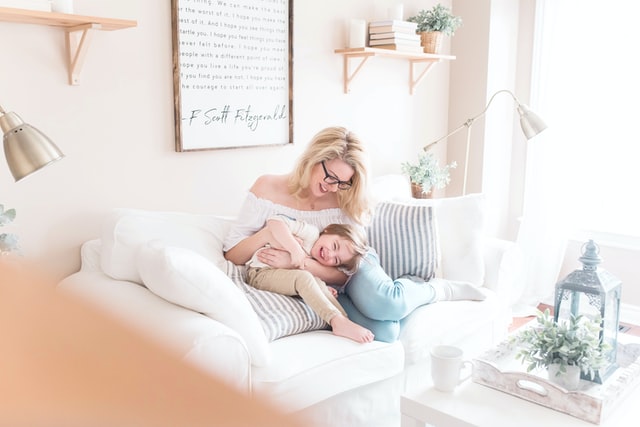 Caption: As a parent, making your home safe and comfortable for your youngsters should be your priority.
#1 Choose the right furniture
One of the best ways to minimize the risks of accidents is to invest in the right furniture. Here's what to pay attention to when shopping for furnishing:
Look for rounded furniture with no sharp corners. The best part is that so many attractive options will help you live worry-free for a long time.
Invest in sofas with fixed cushions. That way, your kids won't be able to pull them and make a mess. Your living space will always look orderly.
Ensure that your furniture (especially larger pieces) is properly anchored. The last thing you want to happen is a massive shelf toppling over and seriously injuring your child.
Of course, not everybody is in the position to refurbish their entire place before their newborn arrives. Thus, there are plenty of simple solutions for making your furniture kid-friendly. For example, add edge protectors to limit the potential for accidents.
#2 Choose the right paint
It's all but uncommon for kids to draw or spill on the walls. In fact, for many kids, it's their favorite fun, although it's all but fun for the adults. So, another way to make your home more suitable for kids is to use the right paint.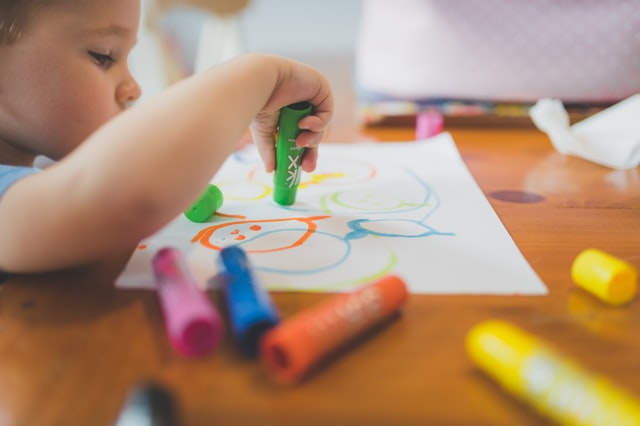 Caption: Besides paper, kids love drawing on walls, so you must make sure they're easy to clean.
Nowadays, there are plenty of options for washable interior paints you can use anywhere in your home. The good idea is to use semigloss paint as it washes up quickly and easily. Everything from markers, crayons, and chalk can be easy to clean, so consider using them in your kids' room.
#3 Think about using carpet tiles
We all know that carpet and children don't mix well. Carpet tiles instead of broadloom are a much better option. If something spills on a carpet tile, it's simple to lift it and take it to the dry cleaner for a thorough cleaning. If the discoloration persists, you'll need to replace only one small square.
Area rugs can also be a good option. You'll create a comfy and safe space for your kids to sit and play while on the floor.
#4 A child-friendly home has child-friendly outdoor space
Having a great yard is one of the qualities that make a great family house. To encourage your kids to play outside, consider what components you could include in your garden or courtyard to make it an enjoyable location to hang out with kids. A sandpit, climbing wall, swing, tramp, and a Wendy house, hut, or tree home might keep your kids occupied for hours.
If you don't have much space and a blank barrier, make a huge blackboard for the youngsters to play games like noughts and crosses or hangman on. This simple project can be completed in no time if you have a spare afternoon, some chalkboard paint, and treated wood.
#5 Pick the right flooring
If you're renovating your home and don't want your new hardwood flooring damaged by furniture being dragged over it, a high-quality vinyl floor can be a good option. Vinyl flooring is practically impossible to damage; it's also very long-lasting and comes in many different options.
Plus, as it's unavoidable for children to spill stuff, you'll be in for a lot of cleaning. Vinyl floors are effortless to clean, making them an even better option.
#6 Dedicate space for them to relax and read
Children have active minds which are constantly working. Therefore, it's essential to encourage your little ones, just like us adults, to relax and read or look at a picture book.
Buying a pair of beanbags and placing them in an underused nook or corner, along with a small bookcase, is all it takes to create a separate room or zone for your kids. Or even a few floor cushions and picture rails in the corner of their bedroom can be a simple yet effective alternative.
#7 You can never have too much storage
Lastly, always keep in mind that there is always a need for more storage when you have kids. Whether it is clothes, books, or toys, it seems like more and more kids' stuff is piling up every day. But don't worry as there are plenty of options available – from baskets to built-in shelves.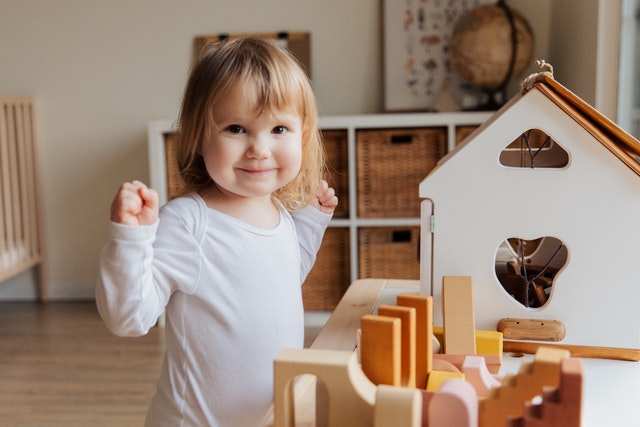 Caption: Make sure to dedicate space in your home where your kids can let their imagination run wild.
If you live in a small home, there are still ways to add more storage. For example, invest in multi-functional furniture that doesn't only save floor space but doubles up as storage, too.
Final thoughts
As you can see, it's not hard to make your home more child-friendly. You can create a perfectly safe and comfortable place for your kids while making it fun and exciting at the same time. And in case you're still looking for that perfect place to settle with your family, get in touch with experienced property sales consultants, and they'll ensure your real estate journey is as smooth and as rewarding as possible.
By Mary Aspen Richardson
https://www.movingtransparent.com/how-to-make-changes-in-your-lifestyle/
https://www.teamdavis.co.nz/wp-content/uploads/2022/05/7-ways-to-make-your-home-child-friendly-banner-scaled.jpg
604
2560
TeamDavis
https://www.teamdavis.co.nz/wp-content/uploads/2019/04/team-davis-logo-harcourts-1.png
TeamDavis
2022-05-03 11:58:00
2022-05-03 12:03:04
7 Ways to Make Your Home More Child-Friendly