May 2021
Reserve Bank suggests Govt projections house price increases will hit nearly zero per cent are right on track
Thomas Coughlan18:20, May 26 2021
Adrian Orr believes there are a number of reasons why price increases are slowing.
The Reserve Bank gave the Government's housing policy changes a vote of confidence on Wednesday, releasing projections that showed house price growth grinding to a near halt, hitting nearly zero per cent in quarterly terms from the middle of this year.
Reserve Bank governor Adrian Orr said that the bank's forward projections "are that house price growth slows significantly and soon".
However, Orr cautioned that those projections were "wildly uncertain".
The bank's projection was released as part of its quarterly Monetary Policy Statement.
Orr said that house price growth rates were slowing "because most of the factors that are driving house prices are either waning or disappearing, having downward pressure on what we would call a sustainable level of house prices".
The bank said that alongside the Government's policy changes, slower population growth in 2020 and 2021, the reintroduction of LVRs (loan-to-value ratios), the waning impact of interest rate declines, and increased housing supply were all to blame for taking some steam out of the housing market.
"We have seen significant tax changes for housing investment; we are seeing significant increase in housing supply with the construction activity that is going on," Orr said.
It is the second time in a week that government forecasters have published data suggesting house price rises will grind to a halt. Treasury published its own forecasts alongside last Thursday's Budget, saying that annual house price growth would ease to 0.9 per cent by June 2022.
It said that the gradual reopening of borders would see higher population growth, which would reignite the housing market – although not by much. Treasury expects that house price inflation will reach just 2.5 per cent by 2025.
ROBERT KITCHIN/STUFF
Reserve Bank governor Adrian Orr is projecting house price growth to slow.
Orr said that those two sets of forecasts – which were done independently of each other (Treasury and the Reserve Bank are famously competitive when it comes to the accuracy of their forecasts) – showed consistent results.
The Reserve Bank's projections appeared to be even more pessimistic about house price growth than Treasury's, however it is difficult to make an accurate comparison as the bank does not release the underlying data, citing copyright considerations.
Orr's comments are set against the backdrop of big changes at the Reserve Bank. In March, the remit, which sets out the goals for the bank's primary job, which is controlling inflation and lifting employment, was changed. The bank's monetary policy committee is now required to assess the impact of its monetary policy on the Government's objective to support more sustainable house prices.
The bank took time in Wednesday's statement to parse out what it thought were the drivers of high house prices. It blamed regulatory issues leading to a lack of supply and significant population growth.

February 2021
December 2020
WHAT IS AND WILL HAPPEN IN OUR PROPERTY MARKET IS THE QUESTION EVERYONE IS ASKING
A well respected Economist Tony Alexander has just (18th September) released his latest report and we thought we should share the main points of this as we do think they are more accurate than what we are hearing in the news media.
"Treasury warn that house prices might fall 7% from their current levels. But chances are they are much too pessimistic and the recent rise in prices will continue, though at a slightly slower pace because there will be some bounce-back effect in price gains these past three months. Average NZ house prices now sit 1.5% above levels in March. Here are the first 10 of 25 reasons why house prices have surprised us with their strength. Many (not all) of these factors will continue to apply over the coming year and beyond."
1. Interest rates -The Reserve Bank cut the official cash rate 0.75% in March and since then floating mortgage rates have fallen to near 4.5% from 5.3%.  
2. Interest rate expectations -It is not just that interest rates are low. The Reserve Bank have made it clear that they intend to keep rates low for many years.
3. Migration boom – Even before we had heard of Covid-19, from the middle of last year a change was occurring in the net flow of Kiwis across our borders from negative to positive 2,800 come the end of 2019. By March this year the net Kiwi flow was +13,000
4. Migration expectations – Most Kiwis expect that when the borders reopen, we will see a great number of our expats coming home – along with many foreigners wanting to shift here.
5. Migration Data – And third in the migration spot, it is entirely possible that despite our borders being closed, in a few months our monthly net migration numbers will be back above 1,000.
6. LVR Removal – In March the Reserve Bank announced that it was removing Loan to Value Ratio requirements. First home buyers have read this to mean that banks will accept much smaller deposits.
7. Cash Build-ups -During seven weeks of lockdown, young people built up cash savings through wage income continuing, but spending on bars, clothes etc. no longer being possible
8. Travel and Housing Switch – Unable to travel, but still wanting to, it is likely that some young people have decided to switch their planned spending timing between travel and housing.
9. Expected Reduced Construction – Although monthly dwelling consents have yet to trend downward, the expectation of most people is that the Covid-19 shock and tightening of bank lending criteria will lead to a reduction in house construction over the next couple of years.
10. Unemployment of Non-home Owners – The bulk (not all) of the people losing employment as a result of the Covid-19 shock are in the retail, hospitality, tourism, entertainment, and accommodation sectors. They tend to be young, earning below average wages, and not home owners.
June 2020
The Latest News from REINZ and Tony Alexander Real Estate Survey – June 2020
This latest Market Survey shows surprising that Market Strength is Evident 
This month's survey shows that while attendance at auctions is still relatively low, more people are attending Open Homes, there is greater market interest coming from investors, but more so from first home buyers.
Price expectations are positive, though buyers have some concerns about them falling, along with concerns about their income and job security.
April 2020
Outside the Auckland bubble: Where the housing market will be red-hot
1:32 PM, 15 Apr 2020  By Catherine Smith
Agents expect Dunedin's housing market will return to its red-hot status once the lockdown is over.
The latest house market figures showed 2020 was shaping up to be one of the best for the property market, with a summer-long run of lifts in all 16 regions of the country.
That growth came to a halt as coronavirus cases in New Zealand started to rise and the Government introduced a series of measures that led to a nationwide lockdown.
The market has been on pause since March 26, with the Government's restrictions putting a stop physical open homes, private inspections and auctions, although tech solutions have allowed a degree of buying and selling to take place in a digital space.
As the country prepares for life post-lockdown, OneRoof canvased opinion from real estate experts from around the country to find out what sort of market Kiwis can expect. Much of the conversation around the housing market during lockdown has tended to focus on Auckland, and while the city is the country's biggest real estate market, it's not its only one. In our series Outside the Auckland Bubble, OneRoof has already profiled the smaller regional towns and cities as well as Queenstown. Today we look at the market in the country's major metros – Wellington, Tauranga, Christchurch, Hamilton and Dunedin – and find out where the areas of concern are and highlight where the opportunities will lie for buyers and sellers in the weeks and months ahead.
Whangarei – Watching and waiting
Up north, Martin Dear, from Barfoot & Thompson Whangarei, says his team are still working on agreements but they are from pre-lockdown showings. "From now on it's going to get really difficult because there's nothing coming forward," he says.
People are sitting back watching and waiting to see what is going to happen rather than continue with listing.
"You can't do anything so really it's a time to sit and watch what happens to the market at the end of it," Dear says.
Whangarei's housing market may be down just now but agents believe a lift will follow once the lockdown is over. Photo / Getty Images
"People can probably get through this, it's when the assistance is over and things get back to normal again, it depends what happens then."
Dear is prepping his sales people to get ready as Whangarei had been so busy he had added another tier of management to the business "and then bang, lights out".
The lights would come back on: "I think this time next year we'll be thinking 'God, I wish I'd got a bit more done around the house.' I think what we'll do is we'll just fire straight back into business. I think we're going to be quite busy either way. Often with a bust comes a boom."
Tauranga – Ready for action post-lockdown
In the Bay of Plenty region, REINZ median sales prices were up nearly 14 per cent to $665,000 in March, a record for the region. Auctions were strong in the area, with 19 per cent of homes selling under the hammer last month, up from 12 percent last year.
Heath Young, chief operating officer for Eves and Bayleys in the region, says the market may be on pause but agents and vendors are preparing for a return to activity once the lockdown ends.
The company completed some notable deals during lockdown, including one in Papamoa that was sold sight unseen and another where the final viewing/walkthrough was completed in a three-way Zoom call with the vendor, purchaser and agent.
"We are seeing plenty of activity building for the eventual lifting of alert level 4, with conditional contracts subject to final viewing quite common," he says.
Jason Eves, of boutique agency Oliver Road, says that a last-minute push to get homes photographed and paperwork prepped in before the lockdown measures came into force has kept buyer interest levels in their listings high.
"It's like the Christmas holidays, because people have more time to look," he says, adding that buyers are holding out to do in-person viewings. Most in-demand are properties in desirable higher value areas, where houses don't come onto the market very often – one property had seven enquiries in its first week of listing, including viewers from Australia, UK, USA and Asia," he says.
Tauranga agents say buyers and sellers are poised for action once the lockdown is lifted. Photo / Getty Images
"Top-end [vendors] are not getting distressed – they do not have to sell. [The lockdown] is an event with a definite end point, so they've not hit pause. There are still buyers in the market, so people are not worried about their property looking stale – it's pretty obvious why it has stuck around."
Eves expects that the post-lockdown surge might include some highly-leveraged investors who need to quit the market, particularly as they'll now be competing with a glut of former Airbnb properties now returning to the market as long-term rentals.
There's movement in the city too, with Tauranga City Council issuing resource consents for a $40 million tertiary student accommodation block near the city's Waikato University campus. A $130 million development on the former Farmers site in the CBD that includes 97 high-end apartments and 23 luxury townhouses, as well as retail and car parks, is still on track for completion by 2021.
Hamilton – 'Prices are rising and there's not enough property'
Jeremy O'Rourke, of Hamilton's Lodge Real Estate, says his vendors have been pitched a few sight unseen offers during lockdown but these have been too low to be taken seriously, were often loaded with too many conditions and were from people "taking advantage of vendor fear".
Thankfully, most of his vendors are keen to keep their listings on the market, with only a couple pausing their campaigns. He says buyer interest has climbed during lockdown, adding that mortgage brokers are still fielding new loan applications, albeit with more cautious applicants.
Most auction campaigns were switched to price by negotiation to keep the listings active, and O'Rourke is expecting big things post-lockdown. "It's a booming market here, even to Cambridge, Te Awamutu and Morrinsville. Prices are rising and there's not enough property," he says.
Hamilton agents say the fundamentals of the city housing market are still strong. Photo / Getty Images
"We went into it with a housing crisis, and we'll come out of it with the same housing crisis. We'll need more property. Our rental bookings had only 1 percent vacancy, and the foreign students hadn't even arrived yet.
"The world still needs to eat, so that [farming] is the backbone of our economy, I can't see that fundamentally changing. Returning Kiwis might kick off a boom again, like they did post 2002 and 2008, we will feel a lot safer."
O'Rourke says that Hamilton Council's urban regeneration policy will kick off more building, supporting the growing developer confidence in building more density. "Last week a developer in Frankton sold five out of 22 apartments. Investors still have confidence," he says.
Wellington – Keeping steady, as always
The capital city's property market has traditionally not had the same extreme highs – or lows – as Auckland's or Christchurch's.
Helped by a stable workforce (43 percent of the nation's public service are based in the city), the city only recently saw demand outstrip supply, driving up house prices. But the lockdown has put everything on the backburner, agents say.
"Nothing's happening," says David Platt, managing director of Tommy's Real Estate. Agents in the company concluded a few property sales that were underway before lockdown, but there are no new listings now.
"We've just told the owners to put listings on the back burner," he says. "There are not many looking online and we're not selling sight unseen."
Many Wellington vendors have hit pause in their selling campaigns. Photo / Getty Images
Platt is hesitant to make predictions on what might happen post-lockdown, but believes Wellington's market may be a bit more "insulated" from downturns in business activity or employment than other parts of the country.
Tall Poppy Real Estate chairman Michael Seymour says that his agents have managed to execute new ways of working during the lockdown. With vendors unable to move out of properties to provide vacant possession, agents moved swiftly to put rental agreements in place with the new owners, so that they could stay put.
"We've used goodwill between agents and vendors. In one case, the tenants were taking as good photos as they can to get the house on the market for listing – it was better than not going on the market, and we've still got cases where it needs to be on the market."
He said that with some parties not prepared to change settlement times, there have been higher than normal number of offers falling over. REINZ figures showed sales volume in the Wellington region down 13 percent, with 749 properties selling.
And while Seymour says the company is at the forefront of virtual and video walkthroughs "none of the tech can replace physically seeing the aspects of the house, nothing replaces in-person".
Christchurch – Market still ticking along
Ray White's South Island regional manager, Jane Meyer, says that while "a smattering" of sales were finished once lockdown began, the only activity now is around the "as is, where is" market, which deals in post-earthquake properties.
"But these are buyers who are technically well-versed in reading and understanding the documentation. They have a portfolio and they've been doing it for the past eight years since the earthquake," she explains, adding that many of these deals go through ordinarily without buyers seeing the property, so nothing has changed post-lockdown.
She says agents are well-prepared for no-contact viewing of listings, encouraging as many vendors as they could to invest in virtual walk-throughs of their properties so that buyers could use their time to browse – saying the company's agents raced to get photographers and videographers through properties from Monday right through to the Wednesday before lockdown.
Now, she says, the focus is on caring for vendors and prepping for the "green light" to do business again.
Mike Pero, head of Mike Pero Real Estate, says that while a handful of settlements already in the pipeline concluded post lockdown, he thinks most people are still a long way from dealing entirely virtually.
The Christchurch earthquake prepped the housing market for disruptions. Photo / Getty Images
"With no open homes, people are not signing away $500,000 or $1 million. There's heightened activity, but too many factors for people to make decisions."
That said, Pero said only a tiny percentage of vendors had cancelled their listings. He thinks most buyers figure "the house will still be there" post lockdown.
Across at Mike Pero Mortgages, chief executive Mark Collins says that it's easier to sort out the money side of things on-line, especially with banks that are keen to keep customers. "Those with money will get to spend up when we get everyone back into employment," he says. "Banks are not taking any new business, just coping with demand for existing hardship requests, but they will be very picky [when they do]."
"It's the same everywhere, house prices will be challenged at the end of this so most banks will review applications, will look harder at transactions and will do re-valuations – not just desk valuations, especially for deposits less than 20 percent."
Dunedin – Red-hot market will return post-lockdown
Dunedin's market pickup came later than much of the country, but by summer there was talk of listings shortage and record median price rises.
OneRoof Valocity data for February showed 15 percent increase on March 2019, and a whopping 45 percent increase over three years, the highest of the six main metro centres. But by March, sales volumes dropped 17 per cent, with the wider Otago region clocking 342 sales.
Dunedin vendors are holding firm on selling prices, say agents. Photo / Getty Images
Richard Stringer, Harcourts Dunedin branch manager, says that vendors were not budging on price in the lead up to lockdown. "There were cash buyers anticipating a dropping market, making low offers, but they were not successful. Vendors are still confident that after this the market will rebound. The expats will come back, they'll increase demand," he says.
The agency converted auction sales to tender or deadline sales, and was still receiving offers from committed buyers two weeks into lockdown. New listings have still gone up and Stringer says that there were very few deals falling over. "Only if the bank changed [approval] criteria. Others are conditional sales depending on building reports, and LIMs and so on. Online listings are still getting hits," he says.
In Dunedin, there will still be "plenty" of properties sold after lockdown. "The fundamentals are still that we don't have enough houses and money got cheaper."
Outside the Auckland bubble: Strange upside to crisis
7:02 AM, 11 Apr 2020  By Catherine Masters
Much of the national attention has been on Auckland's housing market – but what's happening in the regions? Photo / Getty Images
The housing market in the regions has slowed from a boom to a trickle since the lockdown but agents are preparing to be rushed off their feet once restrictions are lifted.
There is the odd upside to the crisis – as many first home buyers reportedly fear the negative impact of the coronavirus on their KiwSaver deposits an agent in Rotorua spoke of some already with deposits who hope they may have a chance to get into a house after missing out on numerous properties during the hot pre-lockdown buying market.
More properties could be listed from people needing to look at debt, and more properties could also come into the scarce rental market as bookabach owners might look to exit the once-thriving international tourism market – though the agent expected domestic tourism to increase when the alert level is reduced.
Following the Global Financial Crisis of 2008 people tightened their belts by not travelling overseas but holidaying instead in the myriad beautiful spots to be found in New Zealand.
And a mortgage broker in the Hawke's Bay praised clients for not rushing into mortgage "holidays" – which he pointed out are not holidays because repayments are added to the loan and must be paid back.
Rotorua – "Life will carry on"
Tim O'Sullivan, from Ray White Rotorua, said there were still inquiries about properties and some had gone under contract in the last couple of days.
While those buyers had seen the homes pre-lockdown there were also buyers asking to view properties as soon as possible. "I'm anticipating we're going to be quite busy once the lockdown is over," he says.
"I think there are a lot of people still looking to buy. I've had a couple of conversations with first home buyers.
"They've rung up asking what my thoughts were in terms of purchasing now or waiting but obviously it's a bit difficult when you put an offer in on a property when you haven't seen it. You're only going to end up putting a clause in subject to viewing whenever that may be."
Rotorua may see a rush of buyer inquiry after the lockdown lifts. Photo / Getty Images
O'Sullivan spoke to a young builder who had missed out on several properties who was hoping he'd be able to secure one once the lockdown finished, and O'Sullivan thinks the listings will be there.
"I think life will carry on. There will still be people that are listing their home. There may be people that are reducing debt type of thing," he says.
"Who knows? It's going to be quite interesting whatever happens. I think people are going to take a really good look at their personal situation in life in general.
"From what I've heard from several people, some of the bookabach properties will possibly come to the market."
If that happened it might ease pressure on people looking for places to rent.
Job security would be a major issue but O'Sullivan says we are a food producing nation with a relatively robust economy.
Conversations about the property market showed the crisis had people thinking bricks and mortar was the way to go – "there's probably nothing better to have your money in than a home for one thing".
"Hopefully for Rotorua and other parts of the regions local tourism may kick in. I'd say after people being locked down for a month, I mean even getting away for a couple of days, there's a lot to do in Rotorua," O'Sullivan says.
"It's a beautiful location with all the lakes and walks, it may help everybody I guess. When the GFC kicked in in 2008 Rotorua did benefit from local tourism. People didn't do the trips overseas, they had to tighten things up so they went away for weekends. And we are quite central here, so that will be interesting to see."
Invercargill – "We'll come out of this flat out"
At the bottom of the South Island, John Murphy, from Ray White, says the brakes have well and truly gone on: "There's nothing happening."
That made it a great time to list, because there wasn't much in the way of competition with only two new listings for the city last week compared to about 70 a week from before the lock down.
Having said that, agents were being kept busy with virtual appraisals so people were still thinking about property.
"I think we'll come out of this flat out. People are doing their properties up and using this time."
Invercargill's famous watertower. The city's housing market has quietened but agents report activity is still taking place – albeit digitally.
Sales meetings were taking place on Zoom or Google Hangout and owners were walking agents through properties via technology. "Something like that isn't the same as viewing physically but often we know the property so we can give them an idea of where their property sits according to the market," Murphy says.
"People are basically carrying their phone through the property on camera and at the end of it you get an idea, sit back down and compare it to recent sales and collate a price band their property may be sitting in."
A property can still be appraised, listed, marketed and sold in this market with a conditional period taking the home to the stage it can go unconditional.
Mortgage brokers were also working from home: "When this is over I think the market is just going to go gang busters," Murphy says.
Hawke's Bay – Mortgage holiday inquiries up
Inquiries are still trickling in, says mortgage broker Darrin McCormack, from DM Consult Mortgages.
"I think people are just going to hold off to wait until things open up again to see what happens from that point on before they leap in," he says. "I've got some pending settlements waiting for the system to get cranking again."
There had been a lot of inquiry about the mortgage "holidays" banks had rolled out.
"We spent a lot of time last week talking to clients around that. Interestingly, out of maybe 40-odd people we spoke to the top preference at this point in time was 'let's do nothing and see how things go.'"
The next most popular option was paying the interest-only on a mortgage and the last was the repayment holiday but only three clients had taken that up.
Napier in Hawke's Bay. The region's housing market may come out of the coronavirus stronger. Photo / Getty Images
People were researching and seeking financial advice then realising taking a mortgage holiday was detrimental to their financial position. "I suppose the only winner out of that ironically, apart from a person in financial stress, is the banks, because essentially a mortgage repayment holiday is a loan," McCormack says.
"It's just adding more repayments to the back end of the loan, and once people do a lot of research and they realise 'well, actually, I don't want to do that, what are the other options' they shy away from it."
An issue McCormack had run into was clients with pre-approved finance being asked questions by their bank about how the coronavirus was impacting them.
"It's putting into question those pre-approvals. I had one instance last week where we had an unconditional approval and because settlement is not until June, and all we're asking for is that unconditional approval to be rolled over, the bank asks how have they been impacted by the coronavirus.
"I did write to the bank and say are you sure you should be doing this, because these people did go unconditional on that approval. "
The only reason the client needed the pre-approval rolled over was because the settlement had been drawn out due to the coronavirus.
Mortgage inquiries had quietened down this week, however, what happens after the lockdown remained to be seen.
But 20 years ago when McCormack returned to the Hawke's Bay from Tauranga he predicted the area would boom – but his prediction was 20 years early.
Hawke's Bay in the last 12 to 24 months had finally showed signs of coming of age with both baby boomers redistributing themselves throughout New Zealand, and young, entrepreneurial people using technology to grow successful businesses who realised they don't need to be in big cities to do that.
"If their businesses keep ticking along and there's still that redistribution of the population out of the larger centres, that could be a good thing for provinces like Hawke's Bay," McCormack says.
Whangarei – Watching and waiting
Up north, Martin Dear, from Barfoot & Thompson Whangarei, says his team are still working on agreements but they are from pre-lockdown showings. "From now on it's going to get really difficult because there's nothing coming forward," he says.
People are sitting back watching and waiting to see what is going to happen rather than continue with listing.
"You can't do anything so really it's a time to sit and watch what happens to the market at the end of it," Dear says.
Whangarei's housing market may be down just now but agents believe a lift will follow once the lockdown is over. Photo / Getty Images
"People can probably get through this, it's when the assistance is over and things get back to normal again, it depends what happens then."
Dear is prepping his sales people to get ready as Whangarei had been so busy he had added another tier of management to the business "and then bang, lights out".
The lights would come back on: "I think this time next year we'll be thinking 'God, I wish I'd got a bit more done around the house.' I think what we'll do is we'll just fire straight back into business. I think we're going to be quite busy either way. Often with a bust comes a boom."
Nelson – "Business as usual, it's just a different usual"
Chris Harvey, from Harcourts Nelson, says the market hasn't ground to a halt. Agents are working through settlements for when restrictions are eased.
"We've had several contracts that are looking at going unconditional that have been put back to a time where the clauses and the conditions can be satisfied," Harvey says.
"There's still a bit of inquiry on properties and still people making plans to list once the conditions get lifted."
It's hard not being able to get people through properties, though, he says.
Nelson agents are reporting a good level of buyer inquiry on properties. Photo / Getty Images
"With virtual you can look through but I think you'd find if you talk to principals around the place the legal advisors that purchasers and vendors have are saying just to wait. That's what we've found with our ones anyway," Harvey says.
He adds: "It's business as usual, it's just a different usual. If we can get people through with virtual reality we are.
"There's a lot of talk between vendors and our salespeople, and obviously purchasers are talking to us as well. It's a big dialogue period really."
The market in Nelson had been strong and there's still a shortage of property so will be strong again. Harvey says buyers and sellers should still talk to agents and make enquiries.
'Will house prices crash? That's the million-dollar question'
5:30 PM, 02 Apr 2020
Amid all the uncertainty caused by the spread of the coronavirus, some Kiwis are in the middle of making one of the biggest decisions of their lives: buying a property or selling a property. OneRoof asked Bindi Norwell, the chief executive of the Real Estate Institute of New Zealand, for her perspective on the property market:
Will house prices crash as a result of the coronavirus?
That's the million-dollar question at the moment.
It's a very different scenario to the 2008 recession but we did look at some data. Prices went 6 per cent down within a year of the recession but then bounced back within a year.
It's a very different scenario now because its lockdown and once lockdown has gone people can get back on with business. So it might recover pretty quickly, but it will depend on factors such as unemployment and how long this lockdown goes for.
The market was in a very buoyant stage prior to coronavirus and the activity and the confidence around purchasing houses was very high. I do feel that eventually it will bounce back.
Will we see an increase in forced sales like we did during the GFC?
We may, but there's some support around the mortgage holidays. The Government is really putting a lot of focus on this, so I guess they don't want to see a lot of people lose their homes and have mortgagee sales and forced sales. There's a lot of emphasis on this and hopefully this buys people some time.
I think the Government is trying hard. If this were to happen a lot across the country, I think they would take it realty seriously and do what they can to give support.
House prices after the GFC rose quite quickly and in Auckland there was a boom. Is this a likely scenario once the virus is under control?
It will probably bounce back pretty quickly once people can buy and sell. Auckland is the largest city, there's quite a lot of demand, it seems to have a lot of the activity around housing.
I still believe it will depend on that level of unemployment and how long it takes for people to get confidence back, but I do expect it to bounce back pretty quickly.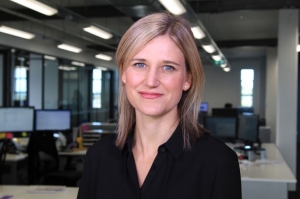 Bindi Norwell, chief executive of the Real Estate Institute of New Zealand. Photo / Supplied
How long that will take is such an unknown and it's probably a little bit early to tell. But I don't think people's love of property and getting on with their life and everyday decisions around property will change. It will bounce back.
In the US, they are talking about U shaped (slow) and V shaped (quick) recoveries for the property market. What do you foresee for New Zealand?
It's probably too early to tell but I think it will probably be V-shaped. I do feel it will bounce back. But as I said, it depends on those other factors of how long it is.
If we think about the confidence in the market prior to coronavirus, there was a lot of interest, a lot of activity, a lot of infrastructure development. When that kicks off again I think there will be a lot of the Government really trying to invest in this country to get things moving again.
People will start getting jobs, people will start wanting to move to different areas, so it will come back. I expect it to recover. I mean, even with the GFC it still bounced back within a year.
I'm not saying it's going to do that but it did bounce back pretty quickly and it superseded where it was. It bounced back even further. If I had to put money on it, I'd probably say a V shape.
What advice to you have for those who want to withdraw their listing?
I think people need to speak to a lawyer because if they do pull out of their listing agreement they may still be liable for the marketing costs the company or the agent has already outlaid on that.
I think what's even more important to think about is if they do pull out of the listing and then they sell it within a 90-day period they may be still liable to pay that commission to the agent, and if they change to a different agent they may still be liable if it's in that 90 day period so it's extremely important to look at the listing agreement in very fine detail and seek legal advice before you pull out of anything.
A refund for marketing costs if the property was withdrawn would come down to the individual agreement with the agent and what they've spent on the marketing campaign. If it's just a day or two they may say that's fine. If they've spent a lot of money, time and energy on it the vendor may be liable. It really will depend on the agent.
For those who had just started looking before the lockdown came into effect, what should they be doing now?
I'd say this is giving people a bit more time to thoroughly research so continue with it, because it will pick up again. Once lockdown is over we can actually start making decisions so get ready so you're quite prepared.
There might not be as much choice in terms of listings and houses to have a look at online but it's still a great time to do research, understand different areas, what kind of house or property you're interested in. I think it's a really good time for people to check in and do additional due diligence and research and understand the property market at the moment.
Research has gone up at this time, I believe. Anecdotally I hear searching on websites and property websites I hear has gone up. People have a bit more time to have a look at things. People's love of property hasn't gone away.
What sort of research should they be doing?
Number one, if you haven't done it already, is around the area you'd like to live in, the agents that can support you in the area and what is planned for that area in terms of infrastructure. Are there new transport links coming? What are the developments in the area?
I'd say be looking really closely at the economic factors around the country and really understand what is going on in terms of the economic activity.
And really research finance: be speaking to financial advisers, be speaking to lawyers and to people about your own position.
Agents are working at the moment, they're very happy to help in any way. Some properties are still listing and they'll know what's going on in the area in terms of other people that may not have listed. Things can happen behind the scenes and I think agents are in the perfect place to be able to help that. You can see everything on maps and think 'I like that house' so contact an agent to find out a little bit more about it. I think a lot can be done.
How can people inspect a house without being there physically?
I've been astounded by some of the virtual reality. There's been a lot of virtual reality tools around, or virtual look-through software, that agents have already implemented. You could do it through those virtual walk-throughs.
Some agents are working out ways to get photography done with the vendor so they can help with that process. Vendors can take the photos and the agent can support them through that. But also some vendors may be open to showing someone around using video technology as well, do a bit of a walk-through themselves and answer any questions. It's just making sure we think outside the box, and some agents are really up to speed in terms of the other tools we can use.
Can Kiwis still buy or sell homes during the lockdown?
Yes, they can, they just can't move in. What we've been advising, which is really advice from ADLS and the New Zealand Law Society, is around trying to delay settlement until after the lockdown. You know, you're not in the midst of it now so you can actually delay it. Even though we don't know when we'll come out, there are clauses available to say 10 days or so after lockdown ends.
All the negotiation can happen still. It's interesting, we've got FlexiSign, which is an online negotiation and digital signing platform. We've had that for a while but we've provided it for free now for all of our members because it's a really good platform to be able to do it all online. We've been saying to the industry please just use it for free and let's keep things moving if you want to.
What about getting a building inspection?
It's hard with that. You can't do building inspections at the moment. There is a certain degree you could probably do virtually by looking at it. But I guess you could put in "subject to" clauses if you do come up with a negotiated offer – "subject to building inspection when we come out of lockdown". I think there are ways around it. And people absolutely need to get legal and financial advice through this process, it's never been more important.
What advice do you have for first home buyers who may be worried about their deposit and their ability to use KiwiSaver?
It's tough because KiwiSaver really has been significantly impacted at the moment. I would recommend seek financial advice. It really depends on people's individual circumstances and investing in some good financial advice is paramount at the moment and they would know to say 'actually, it may pay off to hold tight for a time' or 'actually, you'll be fine because you've got enough equity or whatever' so it really does depend, but not to give up, it will bounce back eventually.
Uncertainty over settlements is a concern for those in the middle of a transaction right now. What is the latest guidance?
This has been one of the biggest issues we've been dealing with.
We've estimated there are 5800 settlements over this lockdown period; that's about $3.7b worth of sales so it's not small. The advice from ADLS and the New Zealand Law Society is to try to delay the settlement if you can.
Now, there are situations where people can't do that genuinely and it's really trying to be kind, to come to some sort of negotiation around the settlement.
Some people can't because they will be financially penalised for it. An example was that someone didn't want to settle because they would be moving in or settling on a vacant property and they were really worried that it was unsecure and not protected. It would be their house, but they can't go and put any security around it. They negotiated with the other party to pay for some extra security and then they settled.
So I think it's really just trying to find solutions across the parties but it's not always easy.
Some buyers will have been caught out by the lockdown and face the prospect of having to pull out of their deal due to finance issues. What options do they have available to them?
If they do have to pull out of the deal it really does depend on their particular contract as to what they can and can't do. They may be able to negotiate something as well or with their bank. I think the main thing is that hopefully people are trying to do the best thing, and banks and lawyers are trying to do the best thing as well to try to work out solutions. Get as much advice as possible.
Can they be held to a purchase if their circumstances have changed? If not, where would that leave vendors?
A contract is a contract. That's why it's so important that any time you get into a contract you seek legal advice, because you never know what's going to happen. It's making sure you understand the terms and conditions.
You could be held to it if that's what the contract states. You may risk losing the deposit, you may risk losing something as part of that contract. Seek legal advice. If someone has purchased a property or they've said they're going to buy it and it's unconditional but then they can't get the finance or they've decided they're going to change their mind because of Covid-19, that will depend on their particular contract and whether the vendor will agree to it.
The vendor might say "actually, I'm pulling out too, we've come to a conclusion together" or "no way, you can't pull out of that contract". It can get quite intricate.
What's the best method of sale while restrictions are in place?
It really depends. They're all still going on. In terms of auctions, you've got virtual auctions or online auctions. People can phone in, as well. There are lots of platforms for that at the moment.
The other thing is price by negotiation. That can all happen by phone or online with emailing.
I think tenders can still happen if they do it online by emailing in a secure way. There's a process around that.
These all can still happen, it just depends on the type of property and the level of interest, so the agent will be able to recommend what is best. Some people are putting a price on property at the moment so it's all very clear, but that's still a negotiation at the end of the day.
It will just depend on who you're marketing the property to and what the agent advises as to what the best methodology is.
Are landlords eligible for mortgage relief?
It may depend on the particular bank but we understand that residential landlords can get mortgage relief.
People need to really understand that if you have that mortgage relief – a mortgage holiday – it doesn't mean it disappears. It gets added on to your mortgage term so it might be a longer period to pay off your mortgage. I don't think people really understand that enough – you still have to pay it back.
What advice do you have for commercial property buyers, sellers and tenants?
There's a lot of questions around commercial property at the moment around leases and people not wanting to pay rent.
I think it is very important people understand their obligations as a commercial property owner, what they need to do in these circumstances. Some contract clauses provide that certain things need to happen. Following the Christchurch earthquake there were certain clauses put in so I think people really need to understand their own particular contracts, including the no access clauses.
I would talk to landlords and try to negotiate a compromise. People don't want to lose tenants or sales. It's about how we work through this, and it's the same thing as residential – virtual tours, settlement deferments. Everything can still keep proceeding, it's just that it's virtual.
Any last advice?
I just think it's extremely important we get through this together. I think post-making sure we're all clear on what we can and can't do we try to be as kind as possible throughout this process because I know it's a lot of anxiety and stress, particularly for people settling. It's so important we try and work through things together.
Eight factors that will protect NZ from worst of recession
Only two months ago it looked like our economy was going to grow by 2 percent and perhaps a bit more this year. It looked like the upturn in Auckland's housing
market and markets in the regions from July last year would also continue. But everything has changed in a record short period of time to the point where we are probably in recession right now and will continue shrinking through to the September or December quarters.
The ban on foreign visitors is the biggest hit to our economy coming from our part in global efforts to stop the spread of Covid-19. Inward tourism accounts for about 40 percent of all tourist spending in New Zealand and contributes just over 4 percent to our GDP whilst providing employment to near 165,000 people.
Many of these people are going to lose their jobs. Many will also lose employment in the entertainment and hospitality sector as we all engage in various forms of social distancing to limit our chances of both catching and spreading the new virus.
Clearly, with these impacts running through our economy, and people concerned about developments offshore, the outlook for our housing market has shifted. Will prices now fall, rather than rising as we were expecting just two months ago?
In tourism hotspots the answer is almost certainly yes. These locations like Queenstown and Rotorua have boomed on the back of a rise in visitor numbers from 1.6 million in 1999 to 3.9 million in 2019. In other regions the combined effects of weak tourism, consumer and business pessimism, a sizeable lift in the unemployment rate from the current 4 percent, and drought, will also probably produce some declines.
Finance Minister Grant Robertson announces the $12 billion rescue plan. Photo / Getty Images
In the main centres however, things may be less bad. Turnover will slow as always happens during a recession, and there will be downward pressure on prices. After all, during the Asian Financial Crisis of 1997/98 average NZ prices fell by 6 percent as the economy shrank 1 percent and the unemployment rate rose 1.7 percent to a 7.9 percent peak. During the 2008-09 GFC average house prices fell 11 percent as the economy shrank 3 percent and the unemployment rate rose 3.4 percent to 6.7 percent.
This time around the economy looks likely to shrink at least 1 percent and the unemployment rate rise at least 2 percent from the recent 4 percent.
But there are a great number of factors which will help insulate our main centres against the worst effects of the recession.
Property owners have not been crushed recently and placed in a position of having to sell by high interest rates which in the past have preceded house price declines. Mortgage rates have been at record lows and are now headed even lower courtesy of the Reserve Bank's aggressive easing of monetary policy.

Housing debt grew by 90 percent in the five years leading into the late-2008 GFC. Growth for the past five years has been just 41 percent.

Banks are likely to tighten lending criteria. But their capital bases and funding lines are not under threat to the same degree as during the GFC so the drive to curtail lending will be less.

There is light at the end of the tunnel, though few in the West are seeing it at the moment. China has got its outbreak under control, emergency hospitals have been closed, and people are emerging from their homes while factories gear production back up – though there is still some way to go. Daily new infection numbers are also falling in South Korea.

The long-term fundamentals for our housing market are unchanged. There are shortages in the major cities, many young people eager to buy, and many investors increasingly disappointed with term deposit rates (and maybe now more wary of volatile sharemarkets).

The Government's massive 4 percent of GDP fiscal support package (with more to come in the May 14 Budget) will help mitigate though not fully offset the weakness in our economy coming from Covid-19 effects.

Listings are in short supply and there are reports that in the United States vendors are taking their properties off the market through fear of visiting potential buyers spreading the virus.

During recessions people tend to move from the regions to the cities looking for work.
These factors do not add up to a positive picture set alongside the extreme short-term shock we are at the start of experiencing. But they do reinforce the need to make one's property decisions on the basis of the many positive long-term factors I have striven to highlight since 2008. These include…
Insufficient building of houses.

Lack of construction of enough lower-priced new dwellings.

Structurally lower interest rates boosting affordability and encouraging investors away from bank deposits.

Good credit availability.

High and still rising development costs.

A shift up in net migration inflows over the past three decades.
And perhaps there is now one new factor to put in – at least temporarily. Kiwis were set to make over 3.2 million trips overseas this year. Now they won't. Where will the saved billions of dollars go? Some will go on domestic holidays, some into savings, some on electronics, and some might go toward financing a new house or a property investment.
For housing, as for virtually all sectors bar healthcare, a recession means weakness. But the long-term fundamentals remain the same and one way or the other within a few months this recession will end – either with the virus being successfully contained and dying out, or passing through the entire world's population.
We all need to focus on getting through to the other side of this global pandemic, protecting cash flows and our employees where possible, perhaps remembering these final few numbers. In the five years after the Asian Crisis average NZ house prices rose by 45 percent after rising by 24% in the three years preceding the recession. In the five years after the GFC average prices rose by 24 percent nationwide with Auckland ahead 58 percent, after prices rose just 14 percent in the past three years with Auckland ahead only 2 percent. Hang on in there is ultimately the message.
– Tony Alexander is an economics commentator and former chief economist for BNZ.
Should you buy a house during a pandemic? Answer may surprise
5:00 AM, 20 Mar 2020
By Catherine Smith
Those willing to enter the housing market now can benefit from low rates — and the wisdom of those who bought during the economic last crisis.
Real estate agents, property investors and mortgage brokers are sure that buyers will keep buying and sellers will keep selling in the weeks ahead, as the economic impact of the coronavirus works its way through.
This despite economists being divided on whether the slashed Official Cash Rate to the new record low of 0.25 per cent will mean banks keep lending and borrowers keep borrowing,
"There are really low interest rates, people are not under pressure to sell, we won't see a sudden big drop in house prices," says Squirrel Mortgages' head, John Bolton.
"Property investors now have cash flow positive properties, so there's no pressure on cash flow. Most households have dual incomes, so if one person loses their job, low interest rates mean it'll be easier servicing the loan."
Bolton points out that many people in the at-risk sectors such as tourism, hospitality or retail were not high home owners, so a spike in unemployment rates probably won't affect rates of home ownership.
While he doesn't expect people with term deposits in banks to switch to investing in property, nor does he see property investors quitting the market while their yields are so good.
"There's no urgency, so that will keep house prices up," he says, adding that while the spread of the Covid-19 virus might be short term, economic effects will linger.
REINZ expects bounce back
The chief executive of the Real Estate Institute of New Zealand, Bindi Norwell, says that while it is too early to understand the full extent of the impact of Covid-19, she does expect people to take a wait and see approach to the housing market.
"As a general rule, house prices tend to either hold or have a slight dip and volumes tend to fall," she says, adding that during the Global Financial Crisis, while prices at first fell nearly 6 per cent, they were rising some months before the end of the recession.
A year later, by January 2010, median prices were up 9.4 per cent, $10,000 above January 2008 when prices started falling.
"[This] highlights that the market did recover reasonably quickly," she says.
"The reality is that people always need to buy and sell houses – people might be moving for a new job or upsizing for family reasons, so we don't expect the market to come to a complete stop.
"This time the use of technology may have a significant part to play in how the housing market can try and continue in a 'normal' fashion."
Most commentators acknowledged the rapidly changing situation, expecting that revelations from the Reserve Bank later this week on regulatory measures that can be deferred, like the bank capital requirements, will ensure credit continues to flow.
'Housing not driven by fearmongering'
UP's head Barry Thom is upbeat, pointing to successful auctions – 17 of the last 19 auction properties sold under the hammer, including one on Tuesday – and crowds of anything from 10 to 80 people at open homes.
"The reality is that there are plenty of people who want to buy houses because interest rates are so low. It's better than renting, affordability has never been better," he says.
"People have to decide whether to be intimidated by the headlines, people are attracted to the fear and rage of experts with predictions. It's not doom and gloom, if we stand back and look at the big picture, the long term. And the big picture is that interest rates are at a record low."
Thom remembers the "talking heads" predicting after the 2008 GFC that house prices would fall, when in fact they firmed, as indeed, he says for earlier crises, from the 1987 share market crash, the earlier SARS and bird flu scares and so on.
"Houses are on a continual climb, so take a high level view, and not be driven by fear mongering."
Thom says that most home buyers are in for the long term, five or 10 years or longer, so owners will hold on "through good times and bad."
Investors will pick up their buying
Sharon Cullwick, a long-time property investor and now executive officer of the New Zealand Property Investors Federation, is equally optimistic.
"Any time is a good time" to buy, she says, but if banks improve the serviceability of loans or drop loan-to-value ratios, then buyers, herself included, will be out looking.
"I can go shopping. For me, it's about serviceability. If the LVR levels change, then people are getting into investment. Young investors, or people able to buy their second homes, they'll be growing to a few houses and to being a professional landlord."
Thom too predicts sales in the under-$1 million price will fire, making a great opportunity for investors to get into rentals.
Cullwick does expect that some landlords will have to be sympathetic to tenants who may have jobs under threat. She's observed that landlords won't be quitting properties, as those who didn't want to work with new residential tenancy regulations such as insulation, or ring fencing, have already gotten out of the market.
She is anxious that landlords are seen as businesses too, and will qualify for the government relief subsidies. The Government package announced Wednesday means that any employer, sole trader, or anyone self-employed, who can point to at least a 30 per cent decline in revenue, will be eligible for a major wage subsidy programme, of around $585 a week, for 12 weeks.
Expat Kiwis eyeing home again
Bayleys agent David Rainbow, who says he's seen a lot of these cycles through the 36 years he's been in real estate, says that in Sydney the market is just carrying on, and he expects the same here.
"It's a bit like a bump on the head – the bump might last a day or so, but then we just carry on. There will be people buying homes to hold for the long term."
Rainbow says that the sorts of high end properties he deals in is a particular kind of stock that rarely comes to the market, so buyers are waiting to buy a particular property and will move when it comes onto the market.
He's been fielding enquiries the past couple of weeks from Kiwi expats in Australia, London and New York who are all, for different reasons, not just Covid-19, planning to come home. He thinks that compared to the GFC of 2008 this is more cautionary, with Monday's border changes, but says that listings are still coming in and open home attendances are keeping up.
"Good real estate will still be in demand. People are just getting on with it."
Ray White agent Nick Lyus agrees, saying that educated sellers will spot the opportunities, particularly as they will be competing with fewer homes on the market in the traditionally quieter winter months.
He even expects that once the travel restrictions are lifted, Auckland will have "a flock of Kiwis" who are currently working overseas coming back home with people fast-forwarding their plans and coming back to the "slice of paradise" sooner.
"Previously London and Hong Kong would have been more desirable places to live where money has been everything. Manhattan is so much fun but it's not safe in a pandemic – just too many people."
He says expats will revaluate their priorities, accept a salary cut and come back to a safer environment.
New Zealand Sotheby's International Realty agent Pene Milne is also noticing a high level of enquiries from expats.
"The vibe I'm getting is people would rather invest their money to New Zealand."
She says the last few months have been awakening for Kiwis living overseas who are planning to bring money back home. The pandemic is positive for real estate so far with sellers and buyers being confident about selling, Milne says.
"Anecdotally, due to Covid-19, if people are based in Europe or the US, they'd rather be home right now."
Epsom's Ray White agent Ross Hawkins says its business as usual despite the pandemic, again with high interest from overseas buyers who are residents in New Zealand.
"In a short term we have a virus, in a few months it will be gone and people around the world will be thinking 'Next time it happens, where is the best place to be? An island in the Pacific with no neighbours.' And we are it."
He also thinks that people forced to spend a more in their house while self-isolating, or not travelling now, might be prompted to look at bigger living environments.
He also urges against a mindset of "sit and wait", as once the virus slows down buyers will be competing against many other waiting .
"Those who are sitting on the fence and waiting to buy will be in a catch-up mode and we will get a buying frenzy, I imagine," Hawkins adds.
South Auckland confident too
And it is not just agents in up-scale parts of the country who are still seeing market optimism. Ray White's Tom Rawson, who has agencies from Manurewa to Manukau, says that people are still wanting to sell, and still wanting to buy.
"It's still pretty good for investors, yields really work out now, and you're not getting any money if you put it in the bank. And the rent vs purchase price all still makes sense."
He points out that at whatever stage a market is in, there's always a buyer – whether it's investors who come back into the market after sitting it out, and he's seeing five or more bidders at auctions for properties from $700,000 to $1.1 million.
Queenstown hoping
A Harcourts agent based in Queenstown, Kirsty Sinclair, says the resort town is going through "interesting times" with one covid-19 case confirmed, two weeks after it hit Auckland.
But despite that, the owner-occupied property market is active.
"We have had some really strong sales last week from owner occupiers. I think what we will see is that investors will just sit back for the next few weeks and adopt the 'wait and see approach'."
However, it's too early to tell how Queenstown market will be affected and Sinclair is hoping for a clearer picture in a few weeks.
New Zealand Sotheby's International Realty agent Pene Milne says New Zealand property has always done well during previous global economic crisis.
"It's been the pattern in the past and I suspect people are looking into how they might hold or invest their money, rather than the stock market. If they don't have stability in a stock market, they'll put money into property."
She says 1987 and 2008 recessions were a different scenarios, but did indicate how well New Zealand deals with tough times, compared to other places.
"The number of enquiries I am receiving is significant for people who are looking to invest," she says.
Lessons from the GFC
Auckland Ray White agent Ross Hawkins says in the last recession, sale volumes went down and picked up at faster rate afterwards.
"There were people who were waiting, and they missed out on opportunities. It's a good time to make a change and think about how this might change the way you think about your living.
However, everyone is affected differently and might not be in a position to buy now.
"If you have tourism business your hands are tied but there are people who have sold all their shares over the last few weeks and now they are all cashed up and property is the safest place to put your money," Hawkins says.
"Property is tangible, you own it, you can feel it and touch it – it's yours," he adds.
UP's Barry Thom says: "Life goes on. This too will pass, and in the meantime, we've got to get on with it."
"The reality is, we will come through this – we just need to give time, time," says Norwell, adding that, like everyone else, REINZ will be reviewing the emerging 'new normal' constantly.
– additional reporting, Daria Kuprienko